As an open-source company, we've been pushing for developers to be able to build their games with as minimal cost and maximum efficiency. In the past, this was hard with costly game engines, 3D modeling software, and other items you would need to build your business. We covered many of these issues in a previous story on how you can create a business just on open source.
But today, we will go straight into our favorite 3D modeling software, Blender, and share some amazing things you can do with it. We love Blender for its ability to be open-source, allowing for animation creation and ease of use, and allowing you to directly export your .gltf files and add them directly into Cocos Creator. This includes shading, textures, and animation. This can save your team time by just allowing artists to build their work and effortlessly have it fit into the game project.
But today, we also want to share some fantastic add-on features that we think could get you to an even higher quality artistic item or make your work so much easier.
But if you are just new to Blender and want to learn how to use most of it. There's an amazing playlist built by the "Blender Guru" on YouTube that can get you started in understanding this fantastic open-source software.
So, let's go with the ones everyone uses that we think can help you out.
Free tools
Vox Tools by Multilabs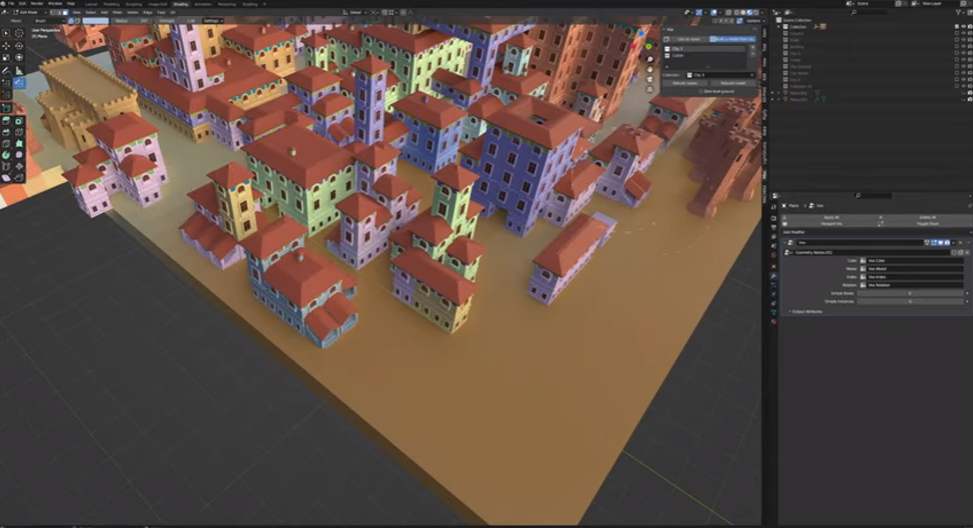 Are you building your game with a voxel or tile map? You must check out this great free tool that will allow you to make voxel art and world generation. Not only could you build things yourself, but you can also assign different tiles with their own look to make everything fit perfectly in your game.
The only big limitation is that it only works with Blender 3.1 or better.
To download, visit Multilabs website.
Lily Surface Scraper by eliemichel
There are tons of PRB textures all over the internet, and wasting time on all the work to get it all set up can be time-consuming. This program allows you to add the URL for these textures, and it will do all the work to download and set up for it. It's the perfect fit for those with many custom textures in your work.
UV-Packer by 3d-io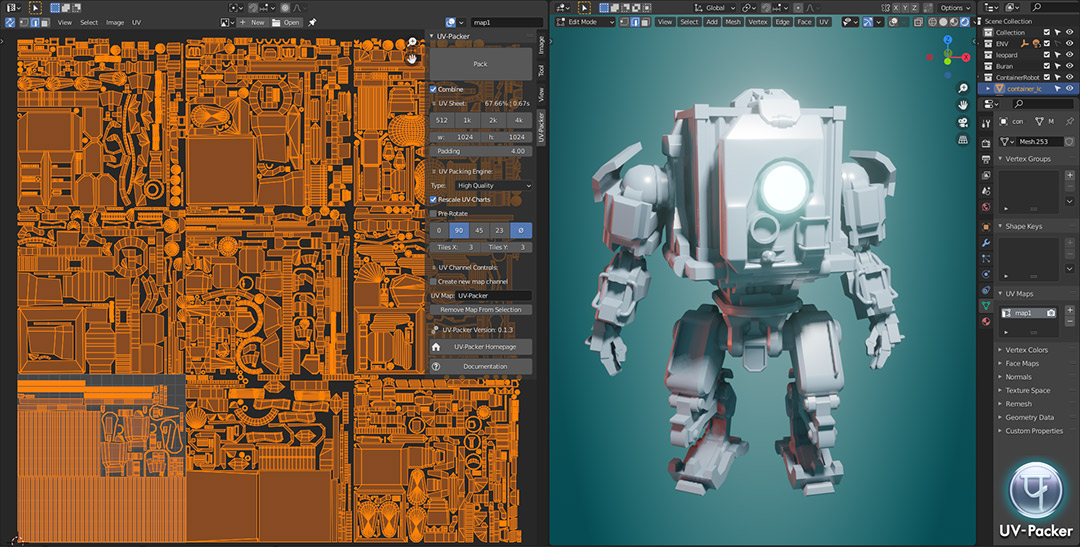 This is one of the best free software add-ons we have seen. This helps to pack all of your UV islands so that it bakes your images as quickly as possible. This may not be big for things with a few hundred polygons. But when we get to tens of thousands of polygons, this can become a big issue.
To download, visit uv-packer.com
Nature Clicker by Oliver J Post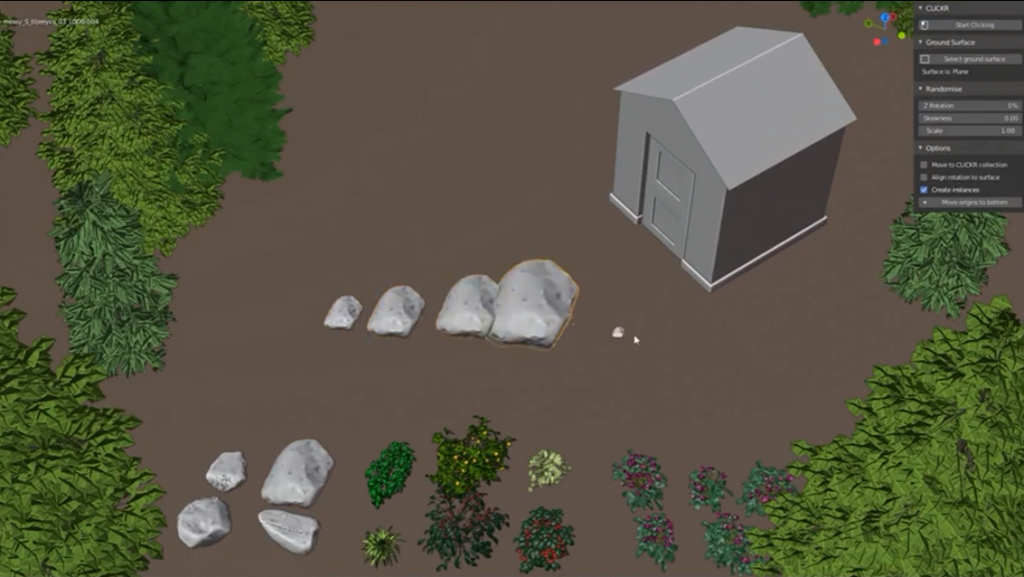 Though this was made for the ability to add nature objects at different randomness all over your map, the options of what objects you put in your area could be endless. It's a great tool for when you need to build a ton of objects in a short amount of time in your scene. Check the video for a lot better idea of what you can do.
To download, visit gumroad.com
CheckToolBox by VFX Grace
Are you under a tight requirement for how many triangles, edges, etc. on your objects? You might need some help to ensure you are staying on budget, but as the size of objects increases, you can't be looking to count everything all the time. This add-on is a huge thank you for those with these issues, and making it free adds icing to the delicious cake you might have to render.
To download, visit gumroad.com
JARCH-Vis by BlendingJake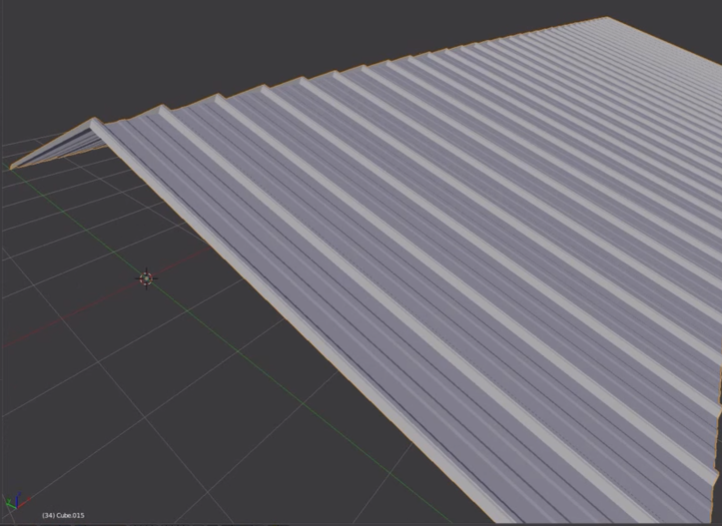 If you are working on adding detail to a ton of buildings, and you may want to design the outside and the inside, including the flooring, walls, roofing, and a bunch more items. You can customize the size, thickness, and styles to make the look as good as possible.
Paid Tools
Terrain Maker by Boonar Studio
Though we have an excellent terrain-making program already inside Cocos Creator, if you want to take it to the next level or just have insane-looking skyboxes, you must check out this software. Build lakes, dunes, mountains, deserts, and forests. Though it won't include any trees, stones, and other items, you can add to your project after baking the heightmap. It also contains a massive amount of sky textures for different types of cloudy days.
Sadly this isn't free but at a great price of 40$. Well worth it if you have expansive games or more realistic ones.
Terrain Mixer available at Gumroad
Building Nodes by Soulayanv Sergey
This is one of the more insane Blender add-ons. Setup the style of your building and then just start adding parts to it, lengths, and more to create computer-generated structures. Make them as tall as you want, as long, and even circular. It's a great way to build a scene with your own custom-looking city buildings quickly. The only negative is that this doesn't support macOS.
This one, again, is not free but a steal at 35$ if you are doing a lot of scenes in the city.
Building nodes is available at gumroad.com
OCD (One Click Damage) by VFXGuide
If you don't have time to make your pillars look damaged or your temple shrines look old and worn out, This great tool is made to help make the process easier on you. You can choose one or multiple objects that require wear and auto-generate or fine-tune to your liking. The team at VFXGuide also has an add-on called "Cracker" that will crack items to make them look even more realistic.
For 14$, it's much better than you'd expect for the time saved.
OCD is available at gumroad.com
PRB Bridge by I, wHiteRabbiT
It's not enough to have Blender. But you may also need another program to add amazing textures to your model. It takes time to go back and forth between them and make adjustments. I, wHiteRabbiT, has built this fantastic add-on that allows you to move from any of the commercially used texture creators and make quick, non-destructive adjustments without the hassle of reimporting models, baking, joining meshes, etc. Just edit, return to Blender, and sync it up.
This whole thing is a steal at $10 and could save you massive time in your workflow.
PRB Bridge is available at gumroad.com
Volumetric Clouds Generator by Daro Source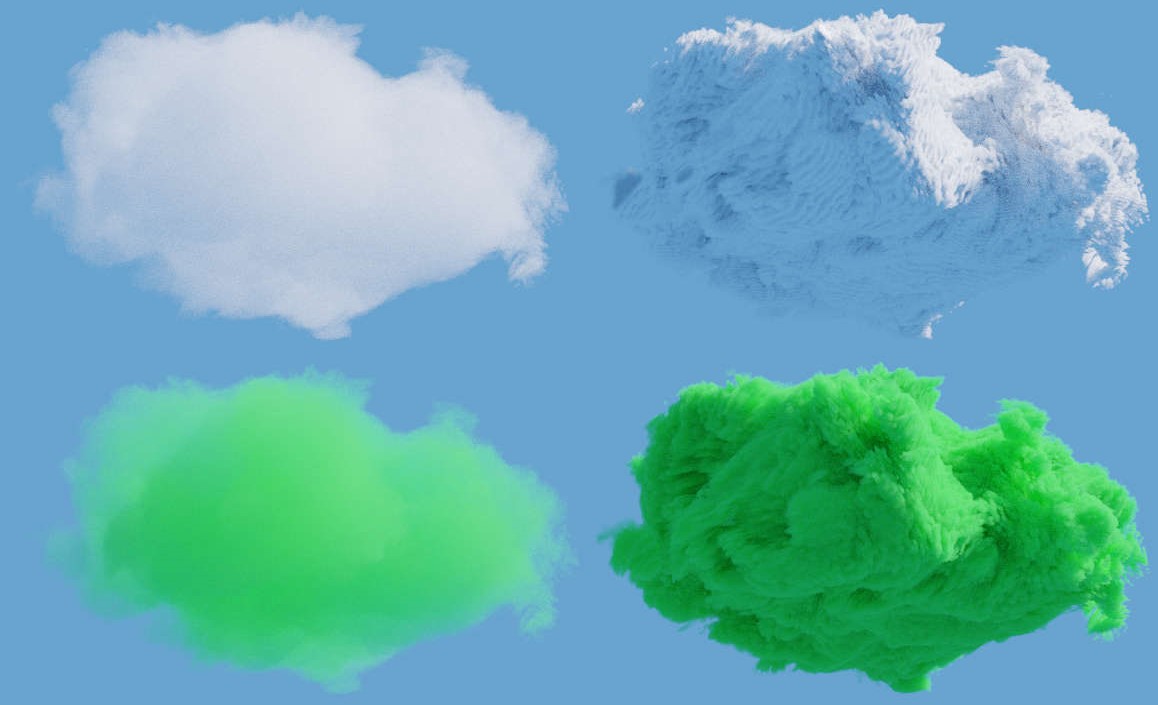 Adding your own clouds to the game just got easier with Daro Source's help. Add cumulus, cirrus, and other cloudscapes that can be exported as their own objects. Very cool for those in open-space games.
Just $5 for this great add-on
Volumetric Clouds Generator is available at blendermarket.com
The Grove 3D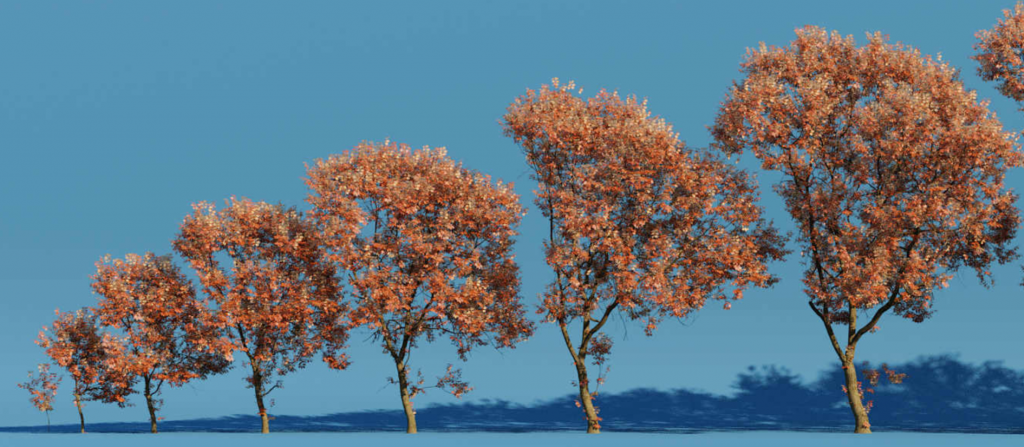 Let's get to the big boys. This amazing add-on can grow incredibly realistic trees for your game. This also can include root systems, shading, pruning abilities, and the ability to be planted and grown on their own in your terrain.
The cost is pretty high at 140 Euros for indies and 720 Euros for everyone else, not including new "twigs" that look like branches, twigs, and their leaves, which cost 9 Euros each. But if you are going big, this seems to be the master of tree building.
The Grove 3D is available on their own website
Spritehandler by Init Pixel
We have had a few developers starting to build games in 2D that require 2D/3D animated renders in their game and would instead export this into sprite sheets. This software allows you to do all your animations and setup in Blender before you export directly into Cocos Creator. This also can help make animations you are comfortable with in Blender instead of using our animation tool exclusively, such as rain, 3D backgrounds, or 2D/3D models in your game.
It's well worth the $19 if your artists feel more comfortable with some animations being directly from Blender.
Spritehandler is available at the blendermarket.com
Auto-Rig Pro by Artell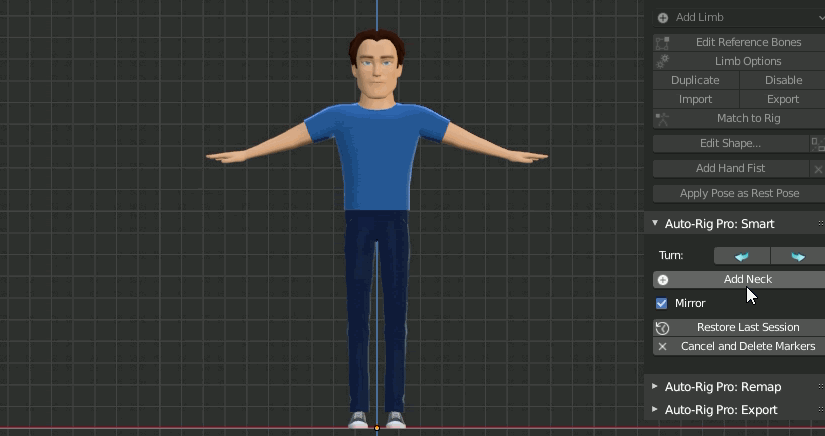 One of the most popular rigging tools for Blender. It allows for fbx export and smart rigging for human and non-human characters. The great thing is how modular it is and will enable you to remap your character to common armatures. It's already being used by other game engines and will work with Cocos Creator.
The cost is about $40 with discounts for multiple seats.
Auto-Rig Pro is available at blendermarket.com
Realtime Materials For Blender by Ducky 3D
The team here has made a fantastic piece of kit that will really help you when you need to add some material looks to your meshes. With nearly 300 materials like sand, wood, paint, cloth, marble, and more, you no longer need to look around for that perfect material anymore. It's only 49$ for the product, but it also comes with a free demo to try out.
Realtime Materials For Blender is available at blendermarket.com