Social gaming has boomed in 2020 as a chance to interact with others while socially distancing. Be it a trivia game, a game grabbing a crown, or sumo-like attacks. It seems there isn't any better time to be a social game than today. That's why we've been excited about game developers working with Cocos to bring social games to players, especially if it's a great company like Ubisoft.
Ubisoft recently opened a new studio in Vietnam's red hot tech city, Da Nang. Ubisoft Da Nang was formed to bring about new mobile games to the company as well as use some of their favorite game characters in a new fun way. We're excited about the news of a studio in Vietnam because of the growth of Cocos Creator in Vietnam. The community is exciting a lot of the people inside our company and with game portals. Especially one we're happy to share with you in a moment.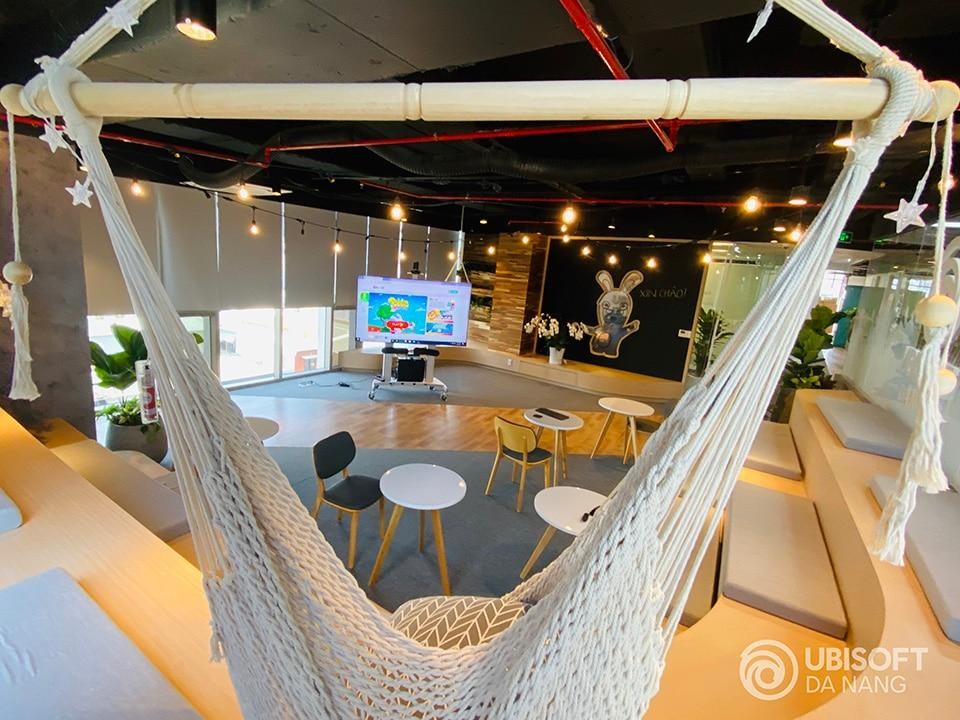 Currently, the studio is working on both mobile games that work on both Android and iOS, as well as HTML5 allowing their games to be played on web. Their first big game was a Ubisoft Nano game we shared on our last Cocos Showcase – Rabbids Wild Race.
The game has you competing against 31 different players to see if you can get your Rabbid further than everyone else. Not only are you given a jetpack to fly away from obstacles, but you also need to compete with other Rabbids looking to take you out.
The game is built for kids worldwide and comes with a lot of fun things like different clothing for your Rabbid, rankings, and a whole lot more. We really love that you could be competing against people from China, Germany, Vietnam, and America, all at the same time, making it a pretty international competition.
Built using Cocos Creator, it's one of the most significant games in Cocos Creator's history, showing that not only are we building a game engine used to help create games from great indie developers, but companies all over the world like Ubisoft, Square Enix, and Tencent are using the engine to build games that are creative, fun, and make money.
Rabbids Wild Race is especially great thanks to the partnership the game has with Poki, an Amsterdam-based company specializing in not only HTML5 games on the web but games on desktop and mobile phones, using the Poki platform. Talking with them, they told Cocos that they want to be the ultimate online playground for kids of all ages and game developers. They are proving that true by working with a lot of companies building fun games like Kiloo of Subway Surfers fame and Hipster Whale, who created the indie hit Crossy Road. With over 30 million users on the platform, both Ubisoft and Poki told us they are excited about the partnership.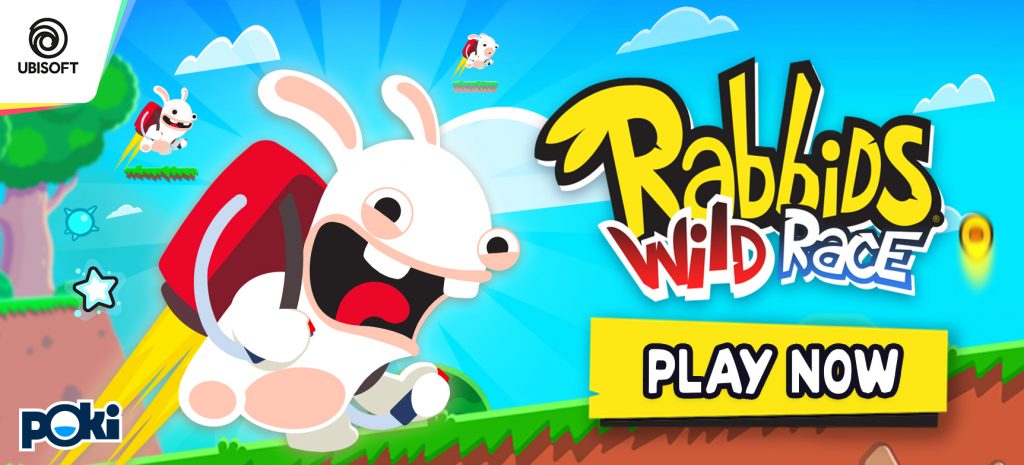 Rabbids Wild Race is Ubisoft's first Ubisoft Nano game, but they promised us a few more are coming out for HTML5 in the coming months. So we'll be showcasing them very soon. But for now, we think you should try out the game for yourself on the Poki playground. It's the exclusive and only place to play the game! We had a bunch of fun already playing it, and you shouldn't be missing out on it either.
The fun starts today at: https://poki.com/en/g/rabbids-wild-race