Just after the Mid-Autumn Festival holiday, our post-holiday sadness was "cured" by a mini game. This mini game called " Sheep And Sheep " suddenly swept across major social platforms yesterday, sparking heated discussions among netizens. The game server even collapsed due to the influx of too many players. Up to now, topics about the game on Weibo have been read 1.7 billion times, and the Chinese TikTok (Douyin) gameplay has been played more than 300 million plays. It has also topped the WeChat mini-game popularity list.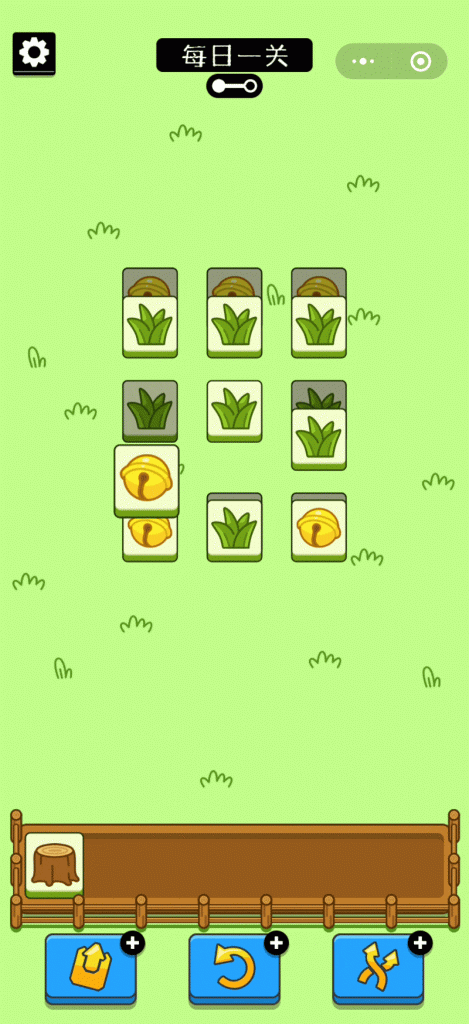 Sheep And Sheep Gameplay
In the first level, almost equivalent to the tutorial level, players can intuitively understand its gameplay design: Continuously eliminate three cards with the same pattern and finally eliminate them all. Even if they can't find all three cards, there is an added "food trough" design to help improve the elimination. Players can only choose up to 7 cards to store in the "food trough." Once it overflows, it's game over.
Of course, the first level is still very simple. The purpose is to relax players and have a sense of conceit of "this is it?". But from the first level to the second level, this difficulty curve is indeed a bit "anti-human." It makes full use of the common misunderstanding that the game's difficulty should be progressive and has carried out a "counter-intuitive" difficulty design to reduce the player count. According to official statistics, the clearance rate is less than 0.1%.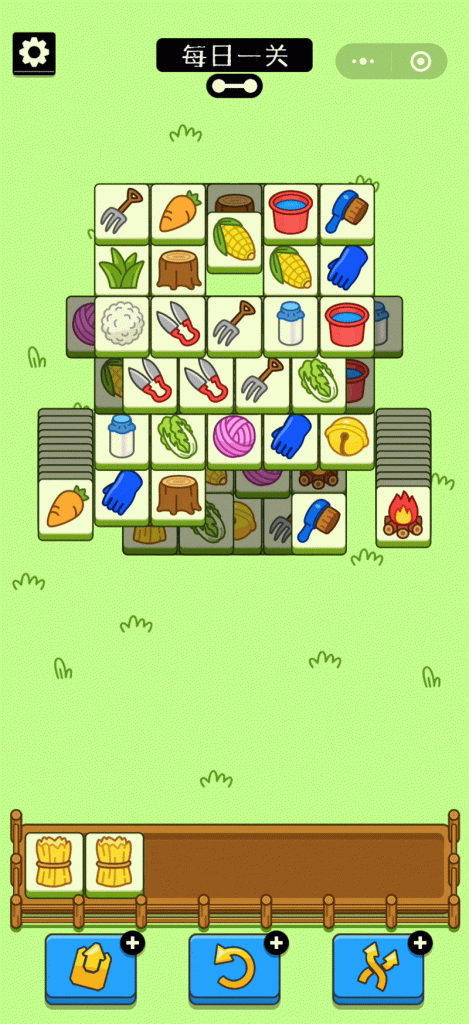 The difficulty is that there are a lot of "blind cards" in the stacked decks as well as the variety of cards. Players can't see their patterns, so they can't formulate elimination strategies in advance. The resulting "blind cards" are buried deep in the bottom layer, striking you when you're most proud.
In each game, "Sheep and Sheep" will provide an opportunity to obtain power-ups like dropping cards to the ground, taking back a tile, mixing tiles, and resurrecting from a full trough by sharing the game and watching advertisements.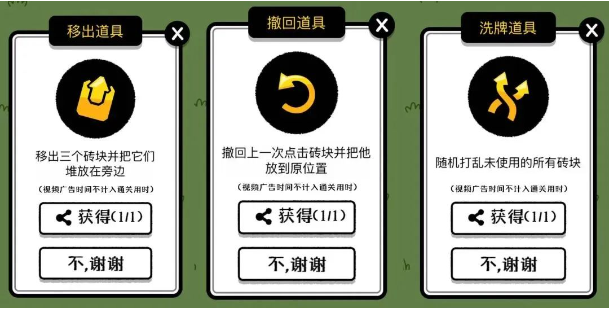 After three days and two nights of trying by one game journalist, they commented that they believe that luck is the best way to clear the game. Due to the limitations of too many blind cards, not enough slots, too few power-ups, etc., there is no way to build strategies like playing other elimination games, and you can only "take a gamble" at critical times.
Regardless of whether you can clear the level or not, the key to making money for the developer is having players watch the advertisement to get a resurrection and the opportunity to obtain items.
Many comments on the game have come in with the difficulty of the game.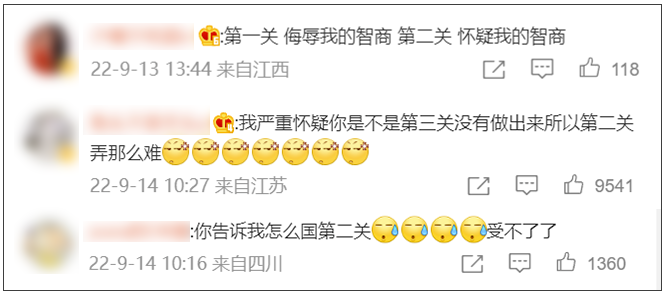 - First level insults my IQ, the second level doubts my IQ.
- I seriously doubt if you haven't done the third level. That second level...
- Tell me how to get past that second level.
Who Built This Crazy Game?
"Sheep and Sheep" was developed by Beijing Jianyou Technology and built using the Cocos Creator engine.
Currently, "Sheep and Sheep" has been launched on WeChat, Douyin, and other mini game platforms and has opened reservations for app versions on TapTap and 3839. At the same time, Cocos has learned that Beijing Jianyou is developing a casual social game with more extensive content and is recruiting Cocos Creator developers for client development.
Jianyou Technology has launched several small games with good results, such as "Home with Cats" and "Moon Village." Zhang Jiaxu, the founder of " Sheep and Sheep," once produced "The Pirates Come" with a monthly turnover of over 100 million RMB.
According to one journalist's sources, the "Sheep And Sheep" launched this year has reached an income of 25 million+ RMB in less than a month.
The rapid popularity of "Sheep for a Sheep" in such a short period is inseparable from its other social campaigns.
Additional Ways To Go Social
Main interface and leaderboard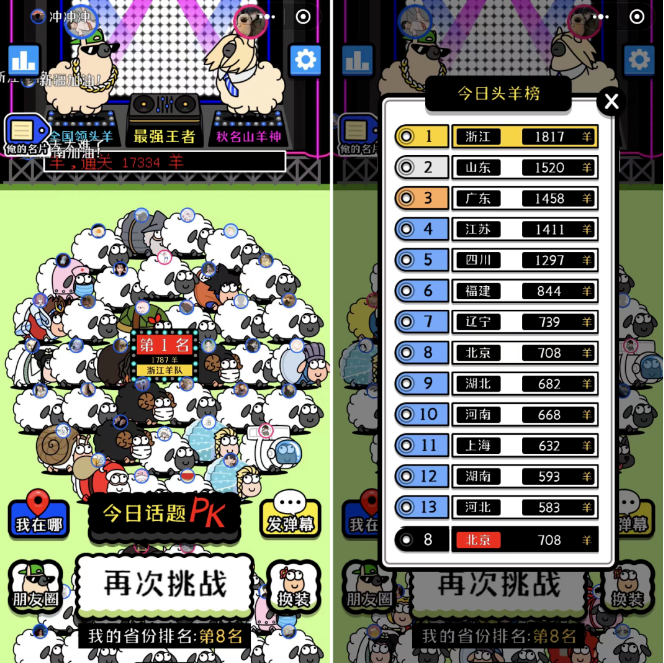 First, the game uses the number of clearances in each of China's provinces as the ranking standard. When players enter the game, they will see the ranking of their province. Under such circumstances, you fight for the glory of the province! The players stuck in the second level turned their heads to seek the help of game items to increase their chance of winning. Unlike the design of general mini-games that watch advertisements to get power-ups, some power-ups can only be obtained by sharing the game with friends, which undoubtedly dramatically promotes the game's spread.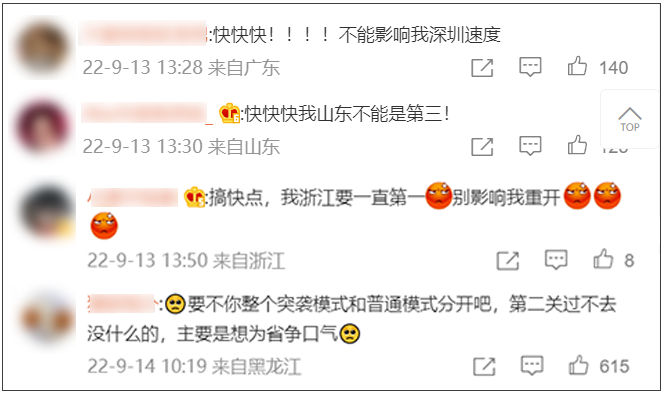 - Come on, come on!!! Can't affect the speed of Shenzhen.
- Come on, Shandong can't be in third place!
- Hurry up, I want to stay alone in Zhejiang.
- The second level can't pass, I want to keep fighting.
"Today's Topic PK"
In addition to the normal mode, the game also has a "Today's Topic PK" mode, which provides players with a daily challenge and can only proceed after sharing. Every day, "Sheep And Sheep" will give different "topic PK," such as who is more powerful between zombies and Taoist priests, etc. The winning party for the day can get the skin for their sheep as a reward.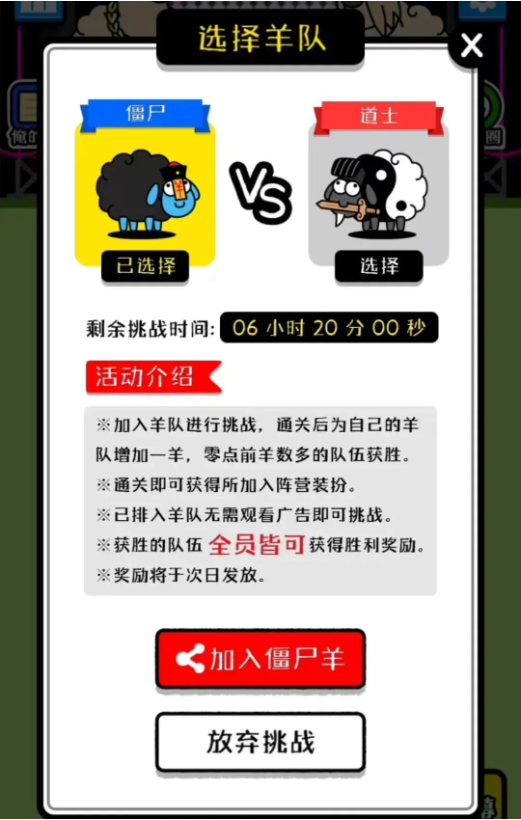 Through these highly social designs, "Sheep And Sheep" has almost achieved the ultimate in acquiring new users, encouraging players to play repeatedly, and promoting wider dissemination.
Cocos Creator supports one-click publishing to multiple platforms
We're happy at the game's success and that the Jianyou Technology team is taking advantage of Cocos Creator's lightweight, cross-platform, small package, and low-load game engine. This enables the game to perform at a higher performance in a limited package. Cocos Creator currently supports one-click publishing to Web, iOS, Android, HarmonyOS, Windows, Mac, Switch, WeChat, ByteDance (Tik Tok), Xiaomi, Huawei, OPPO, vivo, and other mini game platforms. Developers can quickly do cross-platform publishing without the hassle of building and packaging. In the future, Cocos will continue improving our engine features to help developers realize their creative ideas!