This year we've had a lot of great games that came out that impressed us. They showed off the great work that developers from all over the world have provided. There are games from China, where most of our developers are from, but we also have games from Vietnam, Russia, Brazil, and Japan. It really proves that open source game development helps those with a long history of game development and new places where game development is still a growing industry.
We've been delighted with many of these games, and with our new 3D engine, we know the future will have some fantastic games coming out next year. (3D does take more time to develop, so be patient.) We also want to thank all the companies worldwide, from game development to 3rd parties, for being part of our commitment to make game development more accessible to everyone.
Our hope for next year is to see even bigger games, crazier gameplay ideas, and even more people using Cocos Creator as we work out new and exciting platforms for your games to be played. But we'll share more information on this next year when we are ready.
For now, please enjoy these ten games that were released this year or became major hits in 2021. All of these games use the power of the Cocos engine:
Top War: Battle Game by Topwar Studio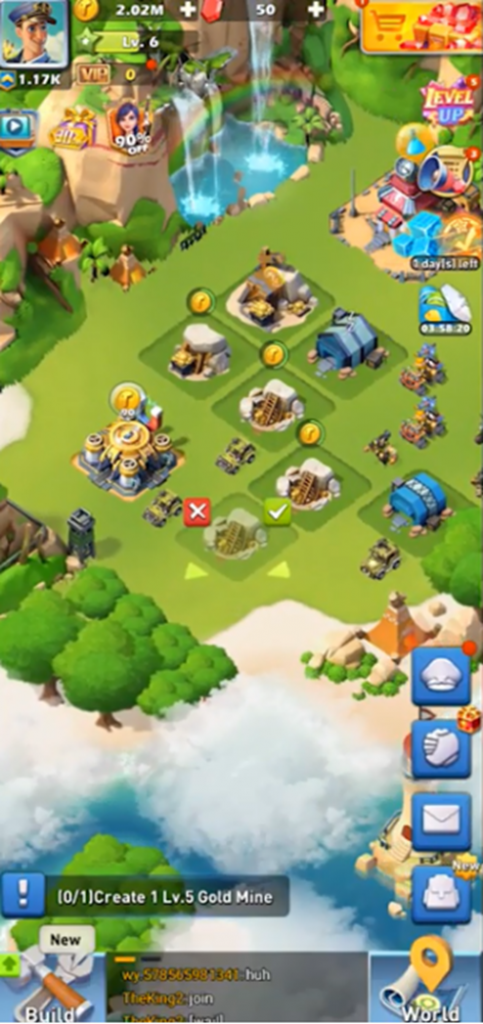 This was probably our biggest hit to date for Cocos Creator, hitting the top 10 in multiple countries in the Android store and a big hit in iOS. Though released initially as a WeChat mini game, it hit the west big at the end of 2020 and early 2021 with many great advertisements, a gameplay mechanic that everyone has started to copy, and solid localization for different countries.
The game allows you to upgrade and fight others with your built army. The cool thing is, you can combine your men to create a merged mega force. The bigger the force, the more damage you do to your opponent. And with multiplayer battles along with different captains to obtain, it took many hours from people all this year.
Depart, Lord! By Tencent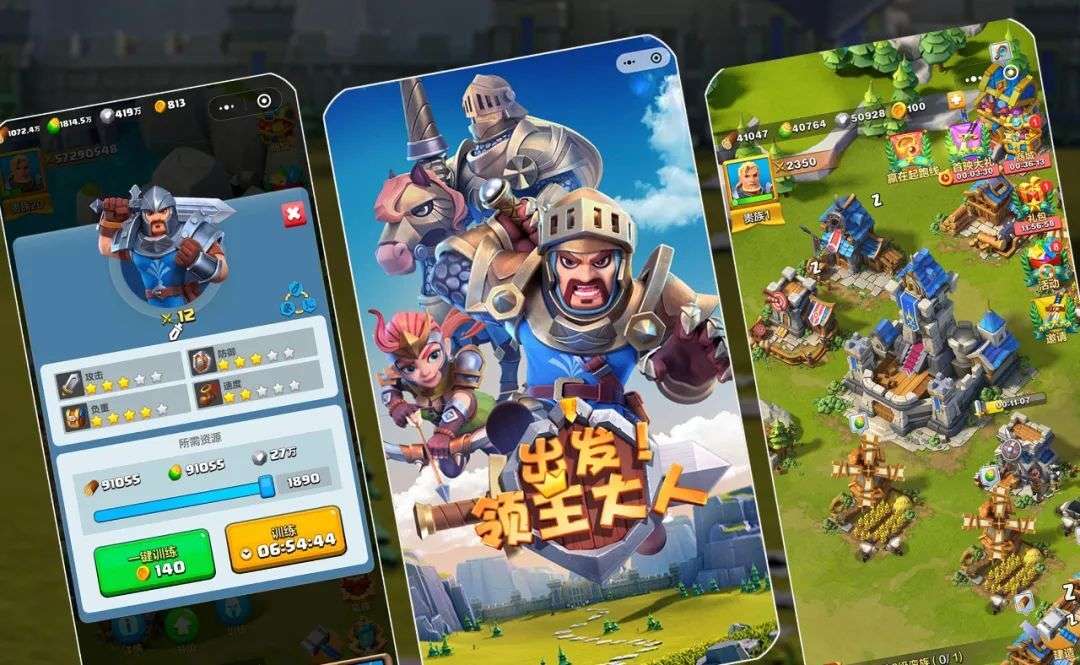 This game has to be on our list as the most visually appealing and in-depth game available early in the year for WeChat. Last year we mostly saw mini-game or hypercasual games hitting the app, and though they are fun, people were aching for something more in-depth. With Depart, Lord!, you wouldn't know if you were playing a game from inside another app, and with the depth of the game, you'd never expect it WeChat mini games could get this good.
This strategy game comes with everything you'd expect from a game of this style. Find resources, build new homes, attack villages, and protect yourself. It comes with multiplayer tasks, rewards, and in-game purchasing, along with amazing visuals and music. Today, we see many games following the path that Depart, Lord! started. So expect some more fantastic games for WeChat in 2022.
Play it on WeChat. Search for "出发 领主大人".
Wirewalk by DebugChicken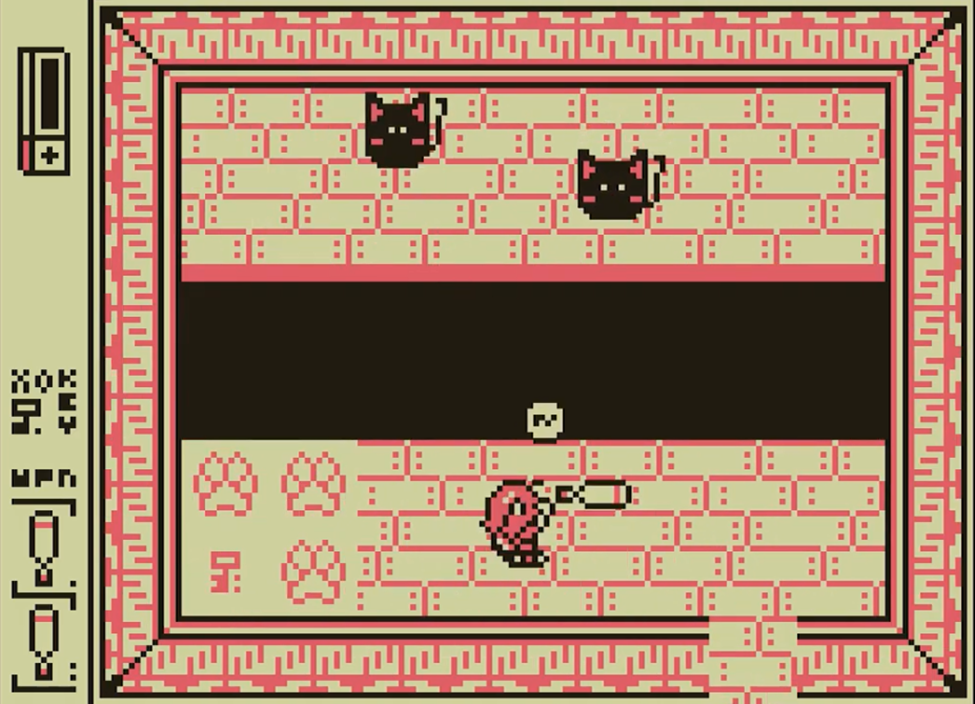 This retro-looking game came out on our list not only for its amazing music and gameplay, looking more like a Game Boy Zelda game, but also for being the first big Cocos Creator game on Steam! We want to thank DebugChicken for his work, spending years making this game, and being open enough to share how others could get their game on Steam too! Thanks so much!
The AskGameDev community award winner has you hacking into many different machines that have been getting bugs and using your dungeon-crawling skills, fixing them, and killing off the bugs inside. We highly recommend playing a fun game and hoping for a second installment after he ports to other platforms.
Happy Animal Hospital by Century UU Co. Ltd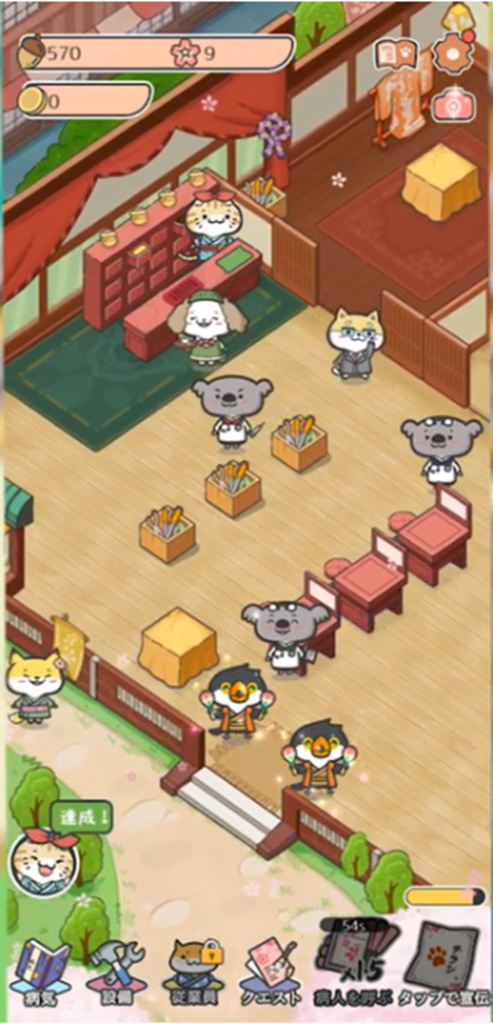 One of the biggest fans of Cocos has to Japan. Seeing the number of games released for mobile with Cocos2d-x is staggering and exceptional. We've been starting to see more companies moving to Cocos Creator and hope to see even more in the coming future. But one company that we are happy to have come aboard is Century UU.
The game has you playing as the hospital owner, purchasing new rooms, adding more doctors, nurses, and advertising people to come into your hospital. The game has an adorable look with many different issues to attend to with patients. Highly recommend you check out if you need a relaxing management game.
Jurassic World by Gameloft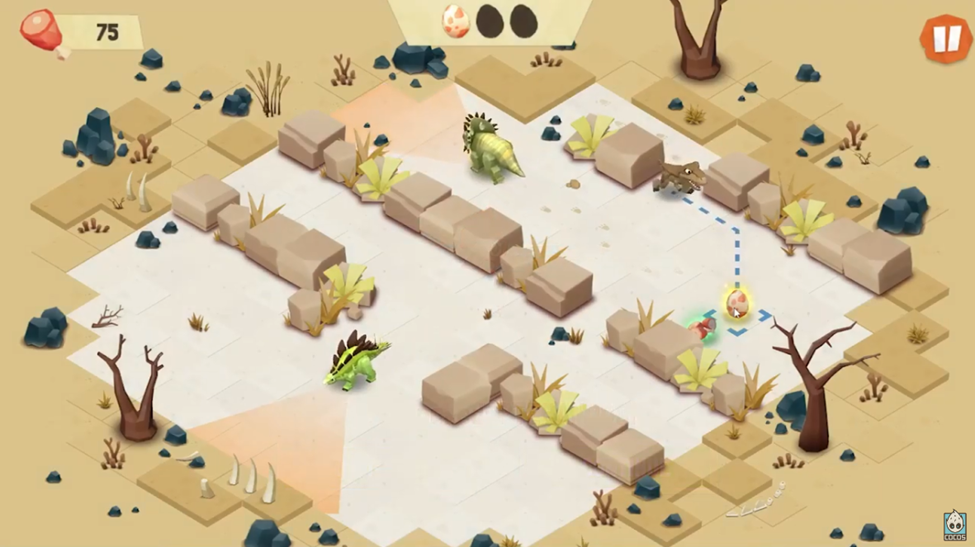 Italian candy company Kinder Joy was having a promotion with the successful movie series Jurrasic World. To help get people to purchase their treats, they added a game to the marketing based on the movie, thanks to the team's help at Gameloft. The game is available to play online, but you may need a code to start, so have this free one: VV422
The game itself without the tie-in is already wonderful, having you discover many of the dinosaurs from the movie and play with them in an endless runner, mazes, and stealth. You can discover more dinosaurs by searching around the island and finding fossils. A great kids game that has enough gameplay variety to play with, you'll be playing for hours on end.
The game is available at jurassic.kinder.com (Only available in some countries).
Hungry Shark Arena by Ubisoft Nano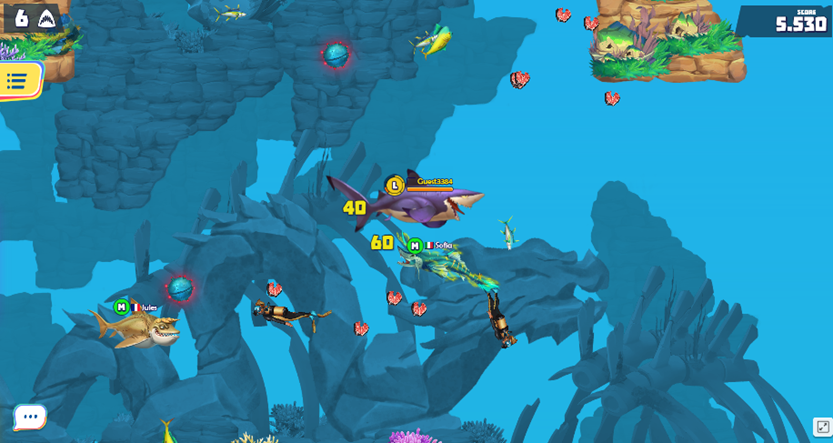 Ubisoft's Vietnam team has been having a great time building game with Cocos Creator. With many games already in their library, we had to choose at least one in our top ten. We're choosing Hungry Shark Arena, not only because it's a fun game, but talking to them about how the game is doing and the interest in it, showed it was going to be a big hit from Day 1.
The game has you fighting in a multiplayer arena, trying to eat the fish, birds, and humans in your area, trying to be the last shark standing. The game has expanded to include many shark types, with their own strengths, and is one of the top HTML5 games out this year. We have to congratulate them and are excited to see what season 4 has in store.
Play Hungry Shark Arena now on Ubisoft Nano
Three Kingdoms: The Glory of Heroes by GM99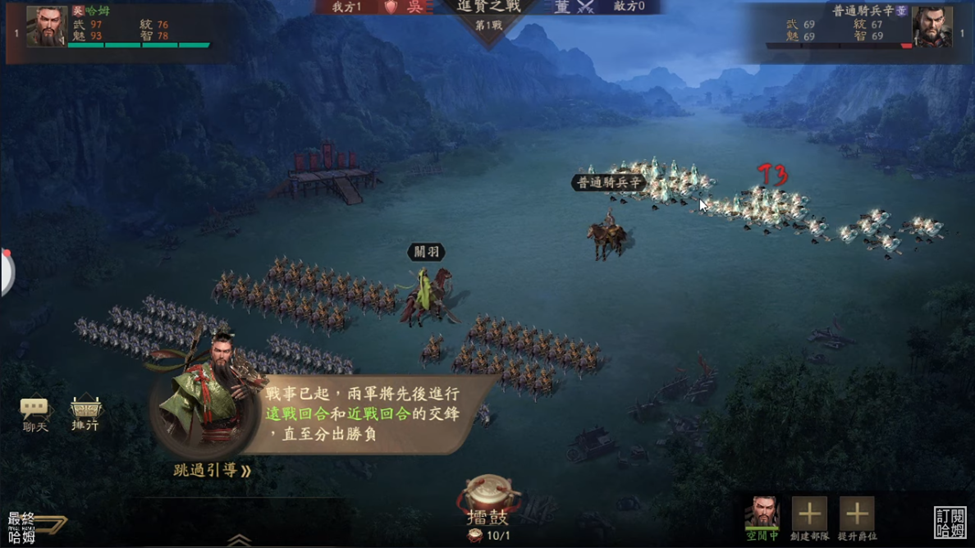 Many people know us for Cocos2d-x and Cocos Creator, but we still have a few using our other products like Cocos2d-lua to make their games. We don't recommend it now, but some old-school developers feel comfortable with our Lua engine and have released a fantastic game.
3K: GoH is a strategy war game having you build up your village as well as fight in epic battles. You can already see from the screenshot that this game has impressive graphics and a real polished look. Check out some of the gameplay videos on YouTube to see why we had to add this game to the list. Also, their cut scenes are incredible and something to look at on their Android store page.
Play now on Android (Taiwan only)
Hundred Scenes of the South of the Yangtze River by Coconut Island Games Limited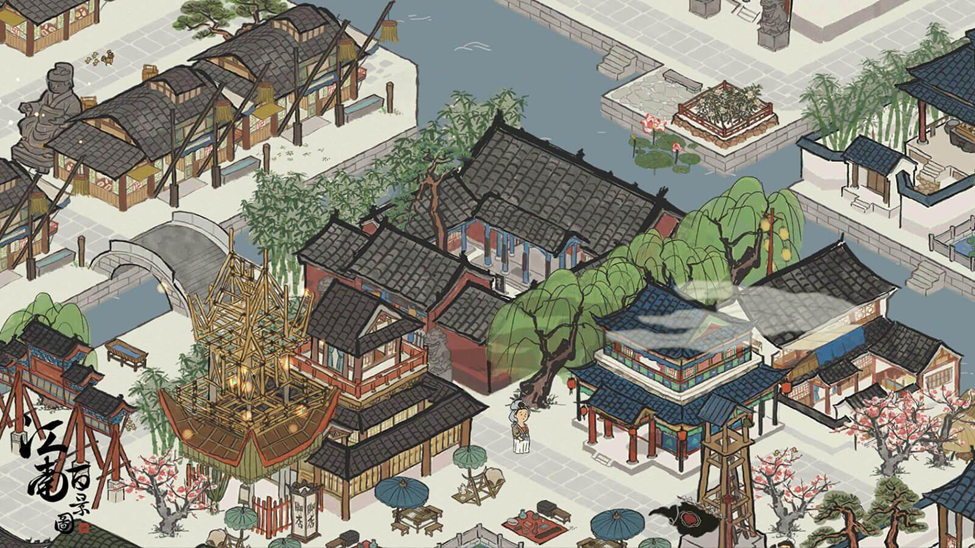 This game hits our list not because it's a new game (Released last year as an app on a different engine) but as a testament to how well Cocos Creator can bring games from apps to HTML5 with limited issues and excellent results. The team at Coconut Island did a fantastic job bringing the game to WeChat using our engine and shrinking its size by 95% with very little loss of gameplay.
The game is a city management game set in the Ming Dynasty, having you build up a sleepy river city to a metropolis, with an art style reminiscent of the ink paintings of the times. It's a fantastic game that focused a lot on great art and music and delivered on being one of the biggest hits in the Chinese game industry. We're proud to help bring it to WeChat.
Play on Wechat now. Search for "江南百景图".
Slash Brave by Kuan Ying Chu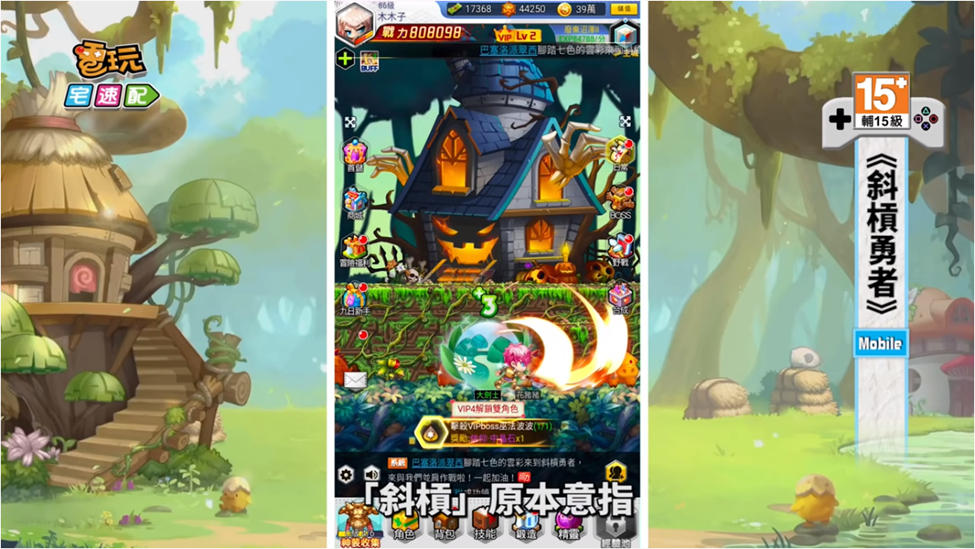 Taiwan is the mecca of gaming, where every game you want from almost every country is available, so making a game successful there shows you are doing something amazing. Kuan Ying Chu got their Cocos-built game to succeed and was a solid pick from our development team.
Though it's primarily an idle game, it has so much insane customization that gamers who love costumes and powerups are just in a wonderland of fun. Gamers who are just into customization and one-finger controls have you fighting monsters and bosses without the stress of other games, then this is your game.
Download now on Android and iOS. (Some locations not available)
Designville by TAPCLAP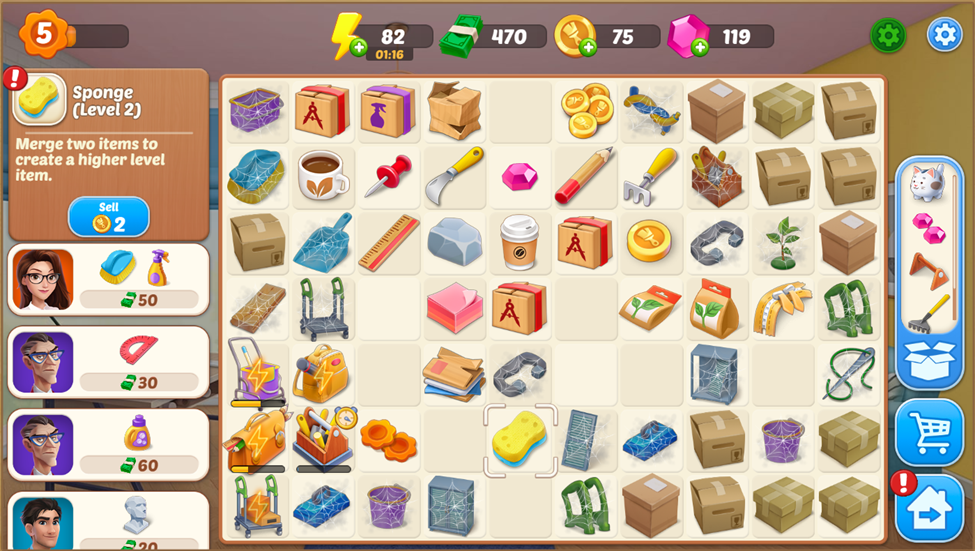 TAPCLAP has been taking our engine to heart, and we're so grateful for it. As one of the first Russian companies to embrace Cocos Creator, they have been moving many of their games to the engine, including a few of their older titles, and now building new ones with it. We talked about this in a previous interview.
Designville is one of their newest games and has had a fascinating life in beta, going from an elimination game at first to a match and merge game, which has found much more appeal to their players. You play an interior designer in the game, helping people redo their homes, bathrooms, and other places. We love that you can choose different items to make each level your own and the many items you match. We'll be talking to them in a future interview about the game in more detail.