WeChat games are really hitting their strive as we see more and more games having higher-quality graphics, better audio, and deeper gameplay. The growth of Cocos Creator games for the app has highlighted why the mini game revolution in China is here to stay and has amazing growth in the coming years.
We have yet again compiled a list of the best WeChat games chosen by the WeChat gaming group inside Tencent. We thank them for consistently finding amazing games using Cocos Creator and are happy to share this with our Western audience.
If you missed past versions of this blog post, you could read them from our links below:
One Hundred Scenes of Jiangnan (江南百景图) by Kena Information Technolgy

This fun city-building game places you in the city of Jiangnan, south of the Yangtze River during the Ming Dynasty (1368 – 1644). Have your family help grow the city with your expert farming, calligraphy, and building more buildings around the city.
A very relaxing game with great old Chinese music and an art style that is cartoonish but makes you feel like you're in history. We really liked how you can take this game very casually or be more extreme with it.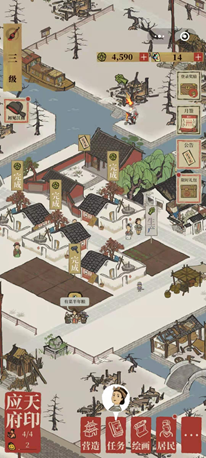 Tap Three Kingdoms (主公请点将)by Space-Time Technology

There are way too many Three Kingdoms games in China, so making something different is really a huge task. But the team at Space-Time really hit it out of the park, having different mini-games, competitions, and upgrade options.
The game is all about bringing your army and heroes to attack the opponent's army and heroes. With breakout mini games, arena competitions, ranked matches, and more, this game is perfect for those who just want to waste a few minutes while on the bus or subway.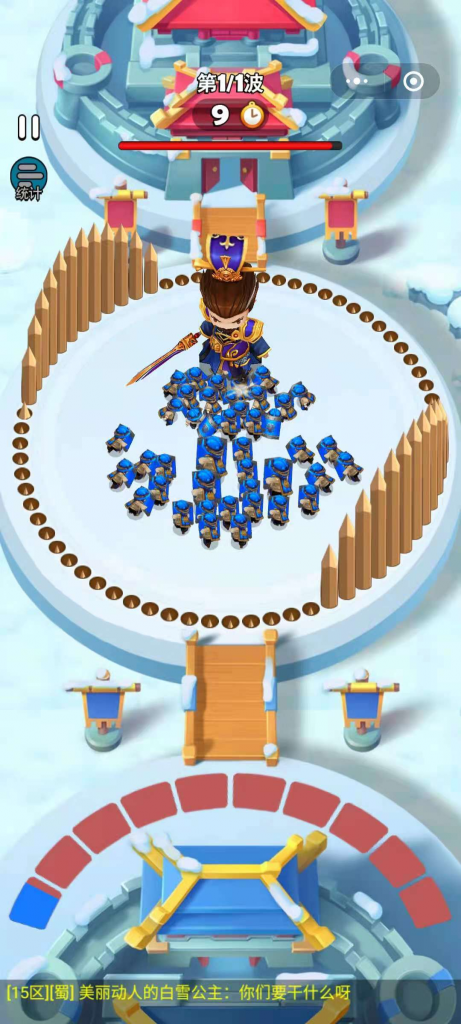 Meow Through the Sky (喵上云霄) by BoBao Games

If you wanted a cute game to play for the day, then maybe this is the game for you. The game isn't too difficult to understand: Get your cat as far as possible using your finger to create ramps for the cat. The gameplay might remind you of older flash games, but that doesn't mean you can't have a fun twist as this one has.
The ability to add different types of cats, cat sounds and pushing you to get a higher score makes it the perfect game for those looking for kawaii in their life.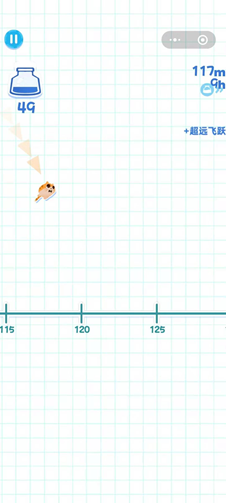 Painting Kung Fu (功夫全靠画) by Lingyue Network Technology

If we could put this game into one word, It's going to be "Meme-tastic." Much like many hypercasual fighting games, you choose from two sides and attack fighters coming at you.
But the enjoyment comes with the ability to draw your own weapons, body parts, and more. It just makes for some hilarious gameplay along with the numerous jokes, funny competition, and silly weapons.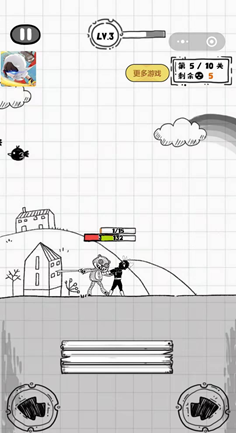 Black Bean, Black Bean (黑豆黑豆) by Youdian Games

Being a small village of small creatures can be hard. Finding food, fighting off predators, and praying to your god for support. Luckily the village has you to help. With your support solving puzzles, you help them on their path, adding new and unique villagers to the game.
The game is entertaining and has enough of a challenge that keeps you engaged and excited. It was one of the games we loved so much. It was in our previous game showcase!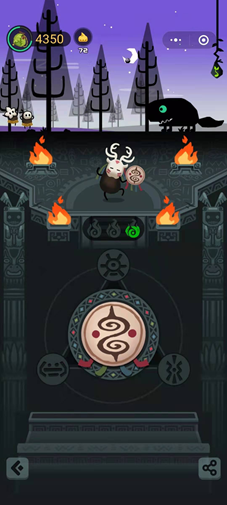 Tang Detective Agency (唐人侦探社) by Liuliuwan Technology

Murder can sure be hard. Luckily you just need to solve it. At the Tang Detective Agency, you'll be given a few scenarios to solve with minimal information. Search the scene for clues and solve the murder.
Looking at the wrong clues hurts your brainpower, and too many will end your game. So make sure you know which clues will help you along. You can also ask for hints for small brainpower.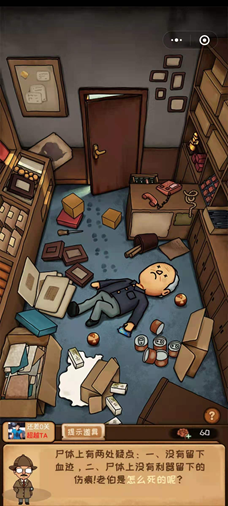 A Kung Fu Dream (一指功夫梦) by Changsha 01 Interactive Technology Co., Ltd.

If you want to fight, you need to have the moves. This game has you proving you have the moves with quick swipes of your fingers as you fight mythical creatures out to attack you.
The concept of different finger swipes for different moves has been used before in other games, but we all agree, not used enough.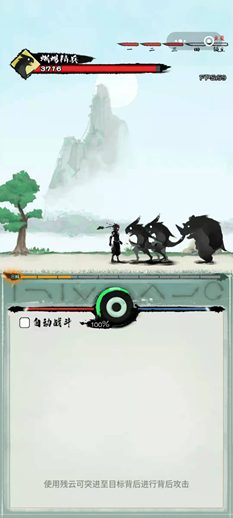 Udon's Inn (乌冬的旅店) by Two Mile Technology

After being kicked out of your home, you find an old and dusty inn inhabited by a ghost. The ghost wants you to renew the inn and helps you along the way.
Build your inn rooms, add private rooms on the upper floors and try to get more customers to come in and enjoy the comfort. One of the enjoyable parts is that you get to decorate each room of your choosing. Add different plants, furniture, and more!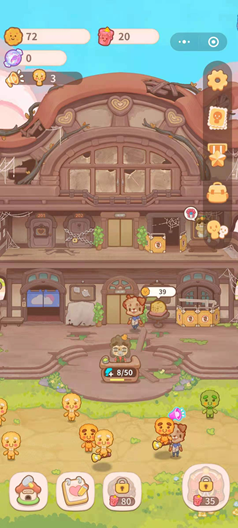 Ant Evolution 3D (蚂蚁进化3D) by Yuren Games

Thanks to the 3D power coming from Cocos Creator, we're starting to see more developers take their 3D games into WeChat. This one is perfect for the myrmecologist in your life.
Play as ants in the back garden collecting leaves and mushrooms to keep your queen fed and healthy. Build up an army and control their abilities. Have some go out to find leaves while others feed mushrooms to the queen. It's one of the smallest RTS games you'll play.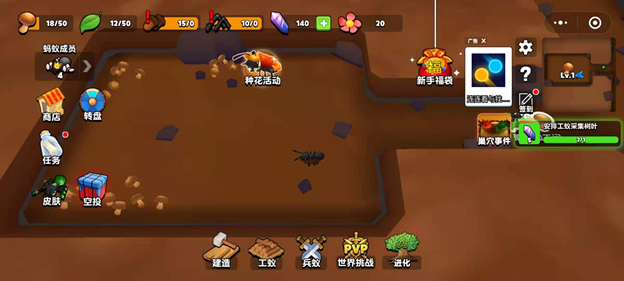 Sudoku In The Palm Of Your Hand (掌上数独) by Brain Gate

It's Sudoku. It has a lot of levels. It has leaderboards. It's fun. Any questions?