The growth of HTML5 has been growing significantly over the past few years. Cocos started working with web games very early, first building Cocos2d-js and moving forward with Cocos Creator, allowing for both WebGL and the future WebGPU games to be created.
As Cocos has been building better tools for web game developers, we have seen this growth and talked to many of the developers who are part of this growth as well as publishers of web games.
The problem we have found is that many publishers are coming to us asking for more games, asking if more developers have fun, innovative, and exciting games that will become the next big hit for gamers worldwide. They know games built with Cocos are the most fun and profitable for developers and publishers.
With that in mind, we have asked what are the biggest challenges developers could face in bringing their games to the web. To solve this for both the developer starting to build games for the web and the more advanced developers, share some information about how to create web games with Cocos Creator and a list of the biggest publishers today, giving them the maximum opportunity to succeed.
Today, we are publishing the ebook "How To Make Money Making Web Games" for all game developers. This ebook is FREE to everyone as a gift to the gaming community and shares a few insights on the industry and how you can get your game on your own site or with publishers with Cocos Creator. We also share the many different ways you can make money with your games through different monetization styles and a case study from one developer making games with Cocos Creator.
Download it now and start making money on building games for the web.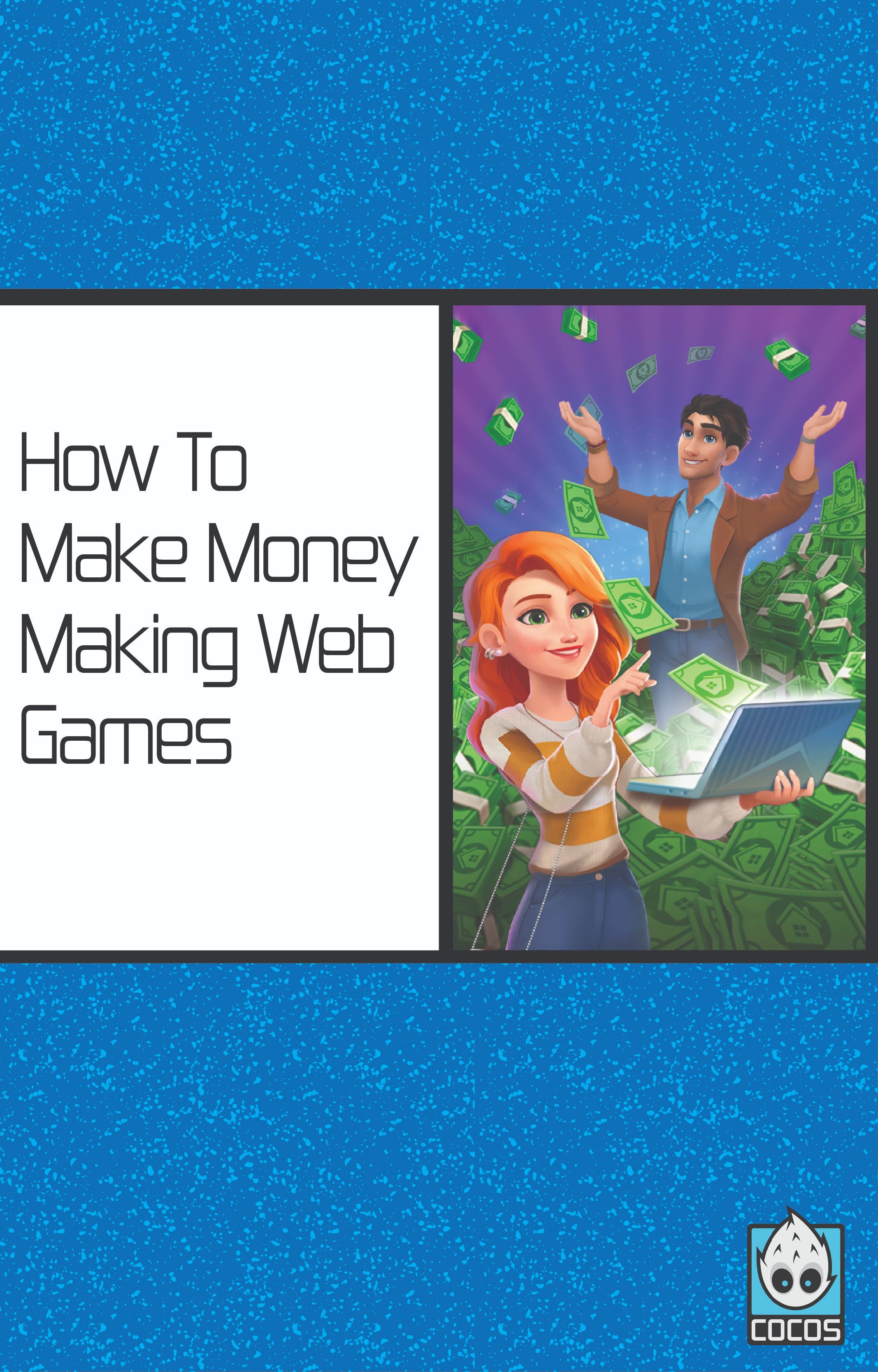 Download This Ebook For Free!