As an artisan, you are only as good as the tools you are building with. Having the best tools helps make building your dream game easier, more impressive, and can capture what you thought before you wrote a single line of code.
Cocos has been working hard to help build relationships with many game companies to add tools to our game engine, Cocos Creator, to help simplify game creation, and focus more on improving your vision.
This has included working with companies like Colyseus to bring better networking, Google for better monetization, Huawei for better graphics and a larger distribution opportunity, and many others for small game distribution channels.
Today we are continuing our support of 3rd party companies with the release of the Alpha version of Live2D Cubism SDK for Cocos Creator. One of our most significant ventures into the 2D animation field.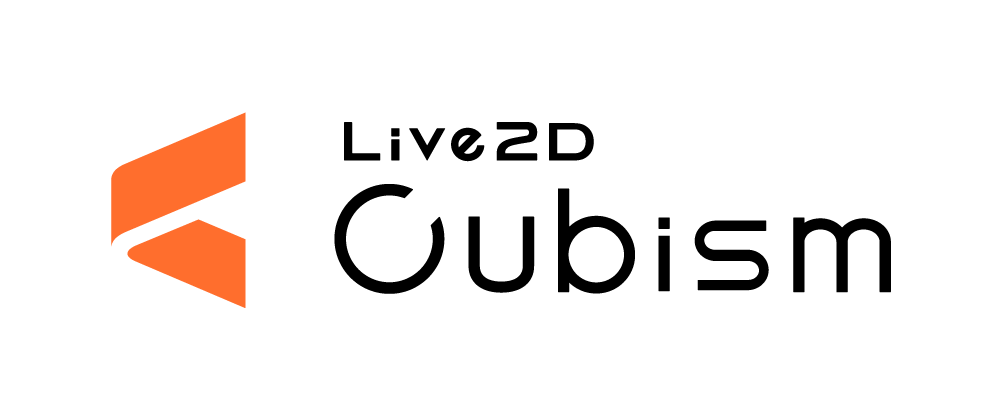 If you aren't familiar, Live2D Inc. is a Japanese company that develops Live2D, a software technology which allows creators to dynamically animate illustrated characters while preserving the charm of the original 2D art. Live2D is becoming increasingly visible as the technology is widely used in the areas of games, apps, streamers, and education.

Over 600 products are officially using the software. Though many of these games are in Asia, these games have found places worldwide and have become a part of the larger animation community.
One example is a game is Dolls' Frontline by Sunborn, a mobile strategy game where you command an army of androids, trying to stop the war started by alien technology found in the past. The game already has over 1 million downloads on Google Play and has been running for over four years.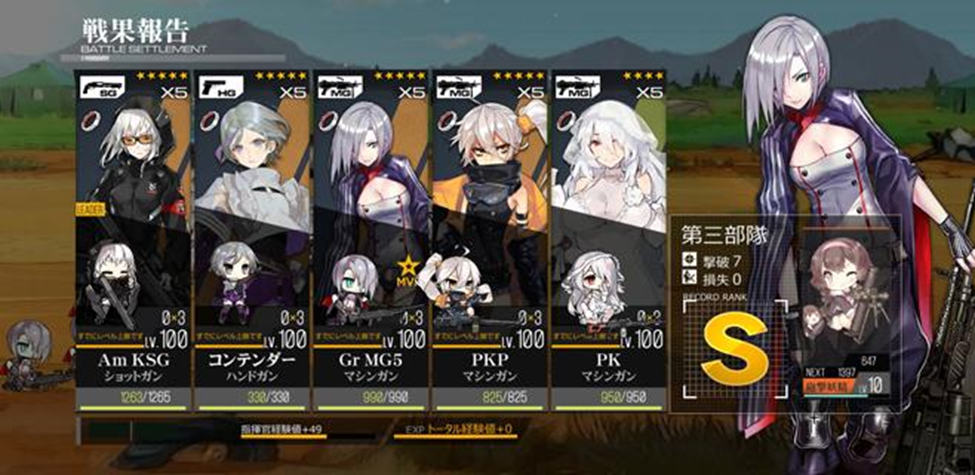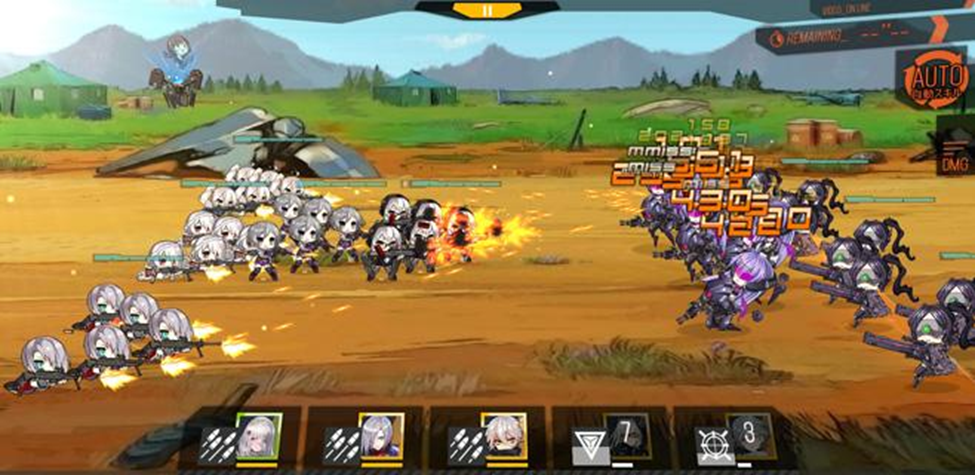 (C) SUNBORN Network Technology Co., Ltd. (C) SUNBORN Japan Co., Ltd.
https://www.live2d.jp/showcase/dolls-frontline/
With such an amazing product, we have had many game developers in China ask us if there was a possibility of bringing this remarkable software to Cocos Creator. For years, the software had been used for our previous engine, Cocos2d-x, in many domestic games. Having Cubism SDK would help them build new amazing games for domestic and international games on many platforms.
With our work with Live2D Inc., we are happy to share the first entry in this collaboration. We have been working all year with the company and are excited to share it with you.
Watch the announcement
We were also able to be a part of their annual conference called alive 2022 and announce it to the world. The entire event is available on their YouTube account.
https://www.youtube.com/watch?v=xXOROg-W638
Live2D Cubism SDK For Cocos Creator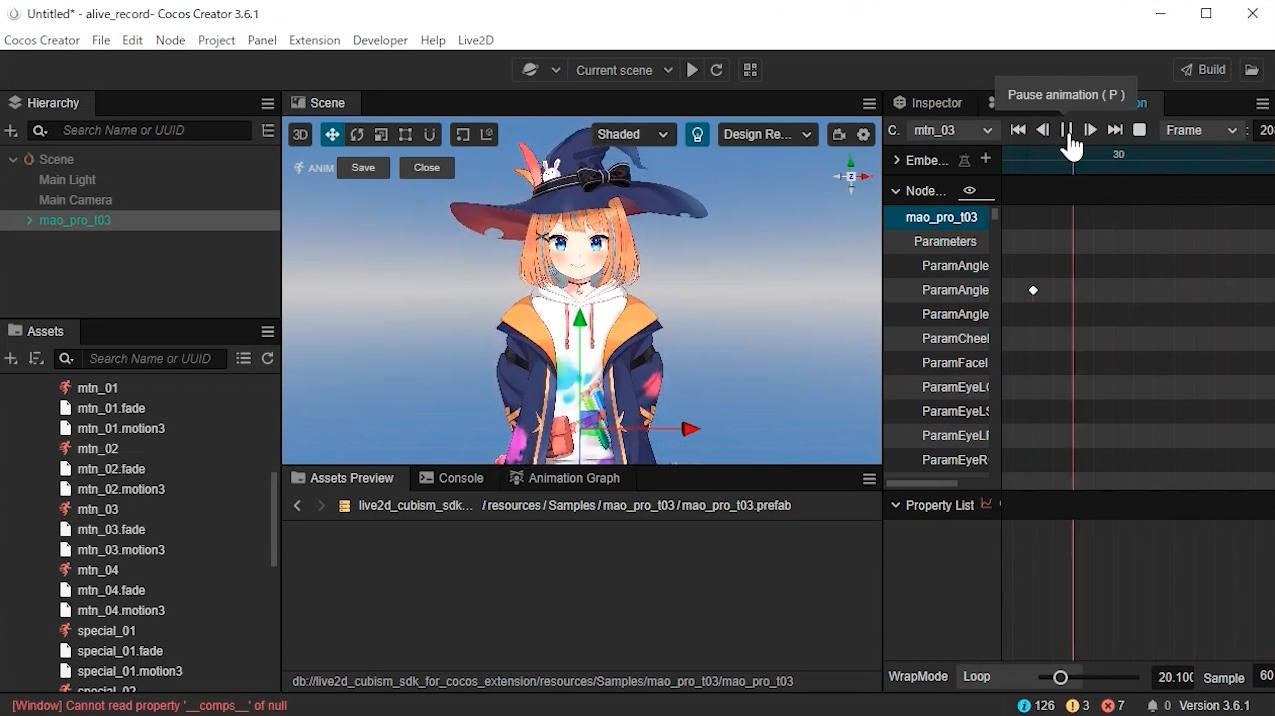 Key Highlights
Import Cubism models as prefab nodes

Add multiple animation actions from Cubism into your character

Edit animation within Cocos Creator
How To Use
Install the SDK into Cocos Creator as instructed by Live2D, please see README

Export a Cubism project or use one of the already-created projects

In a Cocos Creator project, add the entire folder to your Assets panel

Open the folder in the Assets panel and add the prefab as a node to your project

Adjust the size

Add an animation component to the prefab and then add animations in the 'motions' folder to the new component

You can view your animations from the animations panel
Important Links
[SDK Download Page]Live2D Cubism SDK for Cocos Creator
https://docs.live2d.com/zh-CHS/cubism-sdk-manual/download-sdk-for-cc-alpha/
[Live2D Cubism SDK]Live2D Cubism SDK
https://www.live2d.com/zh-CHS/download/cubism-sdk/
[Feedback]Live2D GitHub
[How to Install SDK]Installation instructions by Live2D
https://docs.live2d.com/zh-CHS/cubism-sdk-manual/top/
More Information!
The alpha version will be available to use with Cocos Creator version 3.6.2 on December 5th. Both the team at Live2D Inc. and Cocos have asked for feedback as we work towards the release of the Beta in early 2023 and a final release later in the same year.
Please check our forums to share your feelings about the software and where we can improve it for the Beta release.
https://discuss.cocos2d-x.org/t/bring-amazing-animation-to-your-game-with-live2d-cubism-sdk-alpha-version-for-cocos-creator/57770
We appreciate the work that Live2D Inc. is doing with this release and would like to thank them for their help in bringing Cubism to our game engine. It's brought about amazing games in the past, and we know it will bring incredible games and fun for gamers in the future.