The emergence and development of new technologies have opened up entirely new opportunities in many fields, including e-commerce, which has seen a sea of change in how shopping is done with the popularity of mobile phones. Today's emerging technologies also allow businesses to take revolutionary steps towards designing more convenient, engaging, and personalized immersive shopping experiences for users.
With the combination of online shopping and new playgrounds such as live-streaming with goods and social e-commerce, unlocking more scenarios for e-commerce promises to be another important area where the meta-universe falls into place. The virtual space "Future City" appeared on Taobao when the Double 11 pre-sale opened this year, followed by a 3D experience space on Tmall. On November 9, Taobao launched the metaverse space "Future City," where users can get a new consumer experience in the metaverse.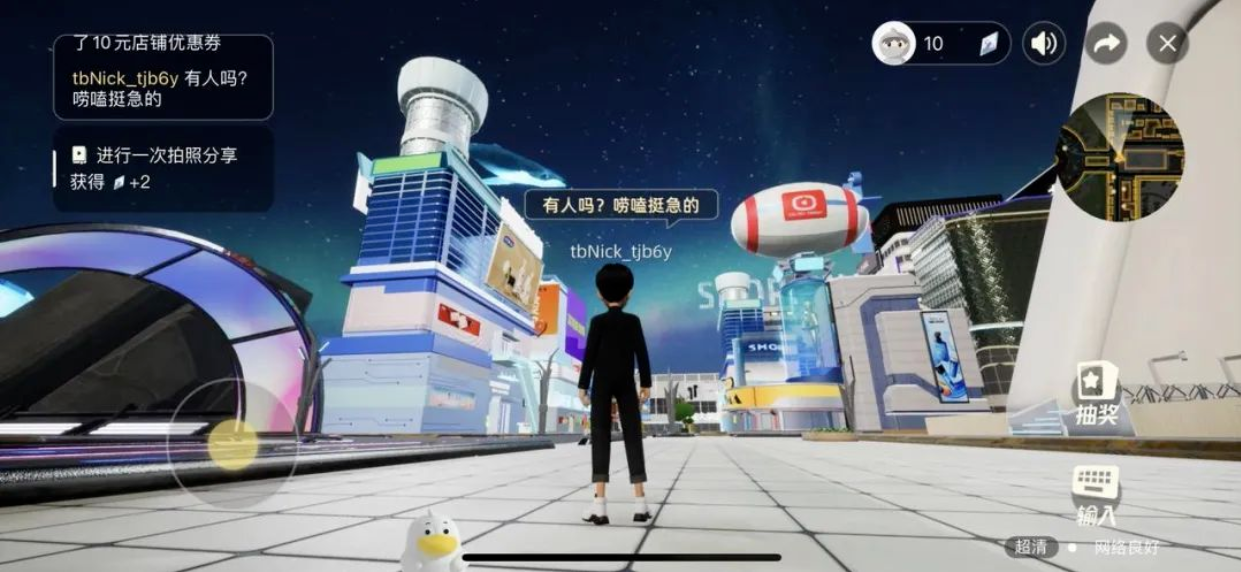 Taobao "Future City"
Recently, Cocos launched the Community Edition to enable support for the Taobao platform. Content developers and merchants can easily publish their games to the Taobao shopping platform with one click using Cocos Creator for Community Edition. We are helping the game ecology to quickly access and provide the Taobao platform with innovative services in scenarios such as gamification marketing, casual interaction, metaverse immersive shopping, and virtual people. Providing merchants with a more open and diversified choice of operational forms, and creating a fun, in-depth, and efficient consumer shopping experience.
This is another collaboration between Cocos and Alibaba Taobao Open Platform (TOP) after their joint 2022 Taobao Open Eco Innovation Competition, which allows innovative ideas in the fields of gamified interaction, metaverse, and virtual characters to take root in the e-commerce scene.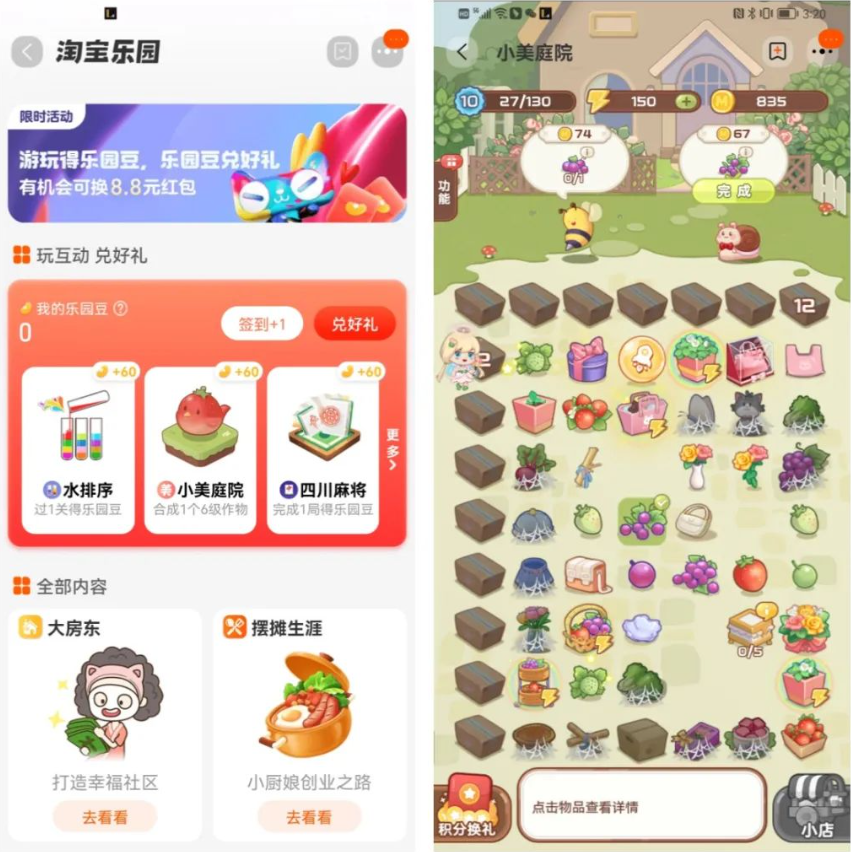 Creative interactive applet game for Taobao developed with Cocos
From e-commerce platforms to social media, public domain to private domain, and commercialization to content, the focus of competition among brands and businesses have shifted from competing for traffic to the competition stage of refined user operation. The interactive behavior through gamification can help brands create a more personalized and sticky entrance to consumers on the inch screen, while tapping into users' interest in the virtual world, and the perception and recognition of product attributes and values in social and shopping scenes.
With the access to solid shopping scenes such as Taobao and Tmall, as well as Cocos' engine capabilities and developer ecosystem support, the combination of e-commerce + mini-games helps merchants better retain users, promote activity, and capture consumers' attention. The design of the game style, the creativity of the character elements, and the setting of the game links can all be integrated into their brand elements and marketing strategies, helping merchants to operate users more finely while upgrading the immersive shopping experience.
For developers, it means that the combination of casual games and e-commerce will have a broader application. We can be more creative and try to do more marketing interaction.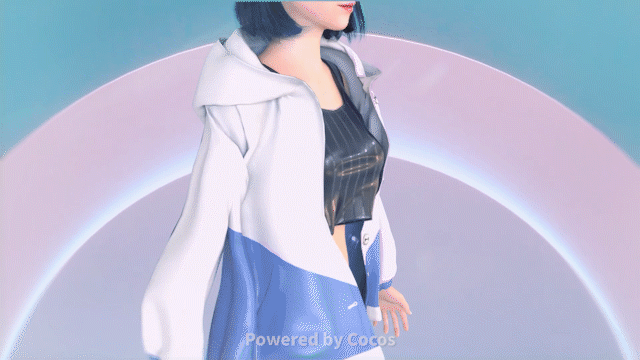 Help broaden the usage scenarios of virtual humans
Large-scale immersive meta-universe has not yet become a reality, and virtual people have been able to see the commercial possibilities of the direction of the major platforms, which have sprung up several virtual spokesmen. In the live broadcast rooms of Taobao and other platforms, virtual people are picking up the slack to broadcast products, and there are virtual characters with live spokesmen combinations. Many users are attracted to them and come to watch and place orders. In addition, in the meta-universe, consumers can use their own virtual image to directly try out colors and try out clothes.
How to run virtual characters on low-end phones is a very complex challenge that requires professional accumulation and accumulation. With past technical experience in the rendering layer, mobile adaptation, tooling, and other aspects precipitated for many years and based on years of experience in the underlying engine technology and development practices, Cocos provides developers with several low-threshold, high-efficiency, cross-platform virtual content production tools, reducing the cost and threshold of the entire production chain and the actual distribution chain, and providing the industry with a virtual character product line covering the entire lifecycle of virtual character creation and use.
Cocos has developed Cocos Creator, Cocos Persona Editor, Cocos Avatar SDK, and other virtual character editing tools for virtual character creation. As a mature commercial 3D engine, Cocos can provide e-commerce platforms with the ability to create 3D digital characters, virtual spaces, and virtual materials, allowing users and merchants to create their own 3D digital characters with zero threshold and low cost, helping the industry to mass produce digital creative content, quickly laying out the metaverse and achieve new growth in marketing.
The final shape of the metaverse is yet to be seen, but the new opportunities for brands and e-commerce platforms are clearly visible. In the long run, as the underlying technology, hardware and software, content applications, and other meta-universe ecology continues to improve, it will open new doors for e-commerce and even more areas. In the future, Cocos will continue to enhance our production system and build meta-universe infrastructure by deepening application scenarios, helping partners expand virtual shopping scenarios and improve virtual shopping experiences, and completing its layout in the meta-universe field.