On January 6, the first global AR application development competition, hosted by AR leader Rokid, co-organized by Cocos, the world's leading 3D engine, and Shengwang, the pioneer of the global real-time interactive API platform, concluded in Hangzhou.
This year's competition lasted 3.5 months and attracted 67 teams and over 150 developers from all over the world, with entries covering a wide range of application types (including non-XR applications and WebXR applications) such as games, social, education, film and TV, application tools and cloud games.
Cocos helps to bring creativity to the ground
This past year, Cocos officially released the XR content development tool Cocos CreatorXR, which allows developers to quickly build XR projects or convert existing projects into XR versions and distribute them to multiple brands and devices, such as Rokid Air, with a single click. In this contest, many developers created XR projects based on Cocos CreatorXR with great creativity.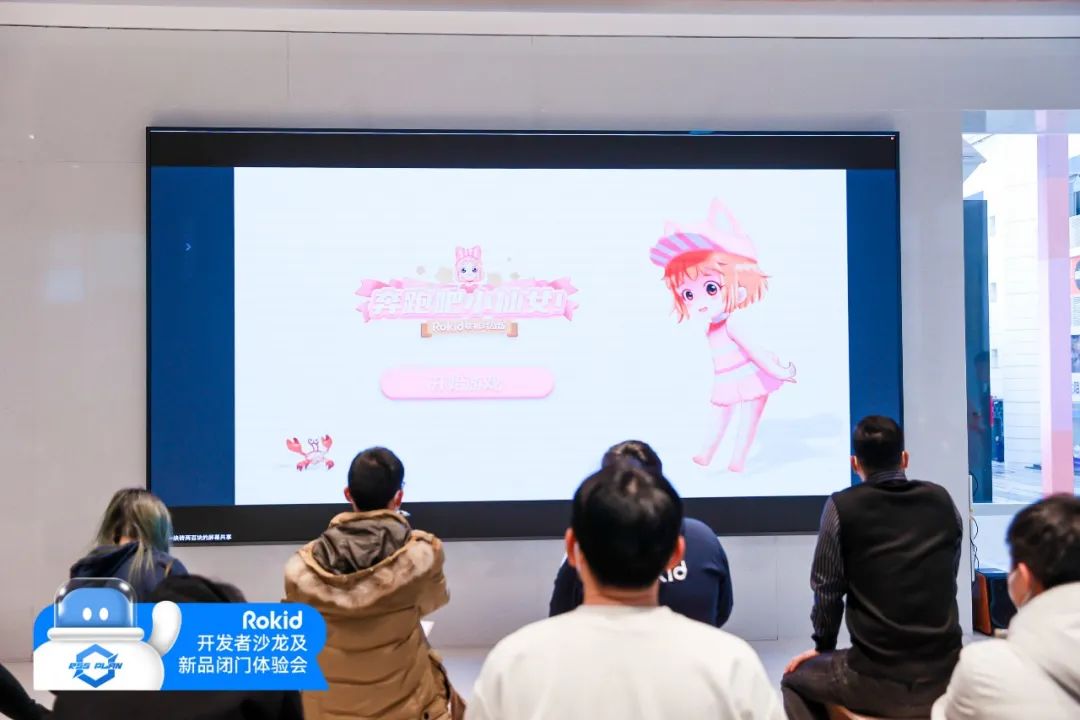 The Bronze winning Award, and the Cocos Best Application Award was developed by developer Ming Zhuang. The project evolved from the standalone game "Run Little Fairy." It used Cocos CreatorXR to complete the main platform build, implement the original game logic, add online matchmaking and CPU opponent features, and design an AR-specific interaction mode to enhance the user experience.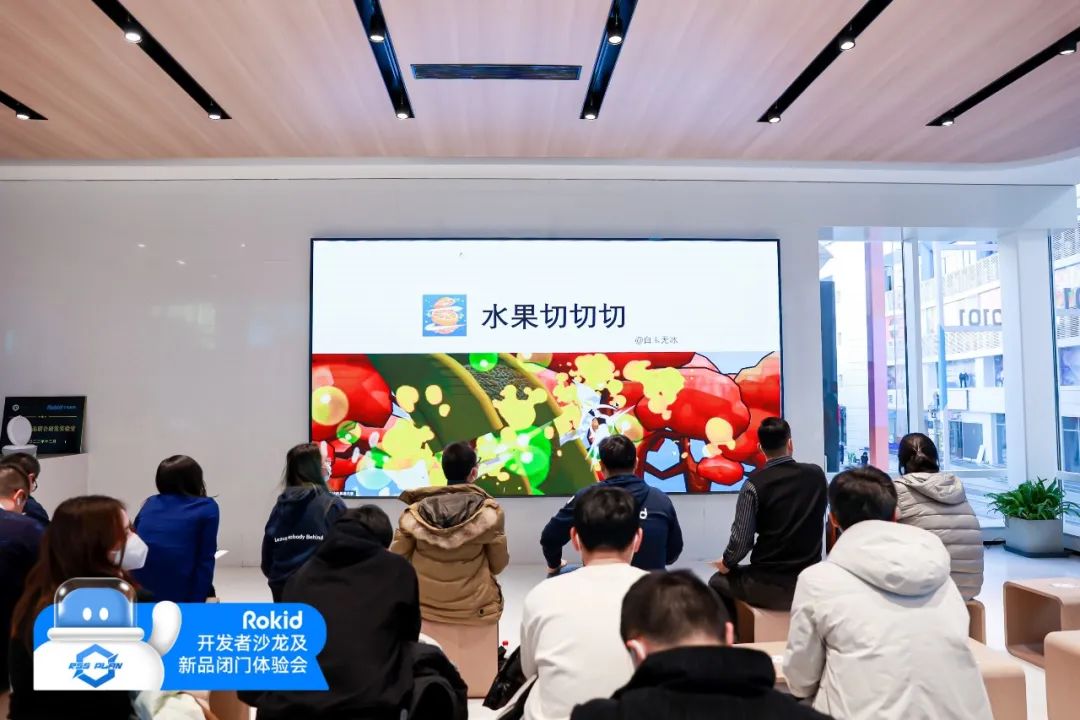 Fruit Cut Cut is a casual game developed by developer Baiyu Wu Bing based on Cocos CreatorXR, which includes endless mode, limited time mode, various fruits, and great special effects.
The top 15 showed XR charm
The competition sets up three major awards, namely the main award, the university award, and a special award, aiming to encourage developers to create more excellent XR applications and games based on the Cocos Creator's 3D and XR editor, Rokid's XR device capabilities and platform services, and Shengwang RTE services. These three companies are working to help developers to produce practical applications and business opportunities that can achieve technical, product, and commercial innovation and bring a richer, better, and more exciting experience to users worldwide. This will bring richer, higher quality, and novel experiences to users worldwide and further accelerate the prosperity of the XR industry ecosystem.
On the day of the competition, teams from all over China gathered at Rokid's first global brand flagship store to compete for the final prize. The competition was an "online + offline presentation," with a panel of seven professional judges from Rokid, Cocos, and Shengwang. Each team performed a 5-minute pitch session and a 2-minute Q&A session with the judges.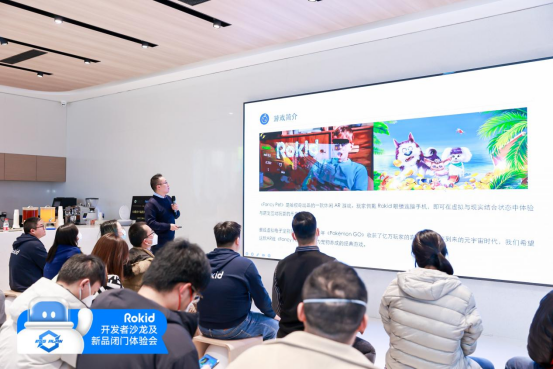 Finally, according to the two types of works in the game category and application category, the judges and experts scored them according to dimensions such as content theme, graphics quality, user experience, fun, innovation, etc. The winners are as follows:


Empowering developers in all aspects, Promoting the development of industry content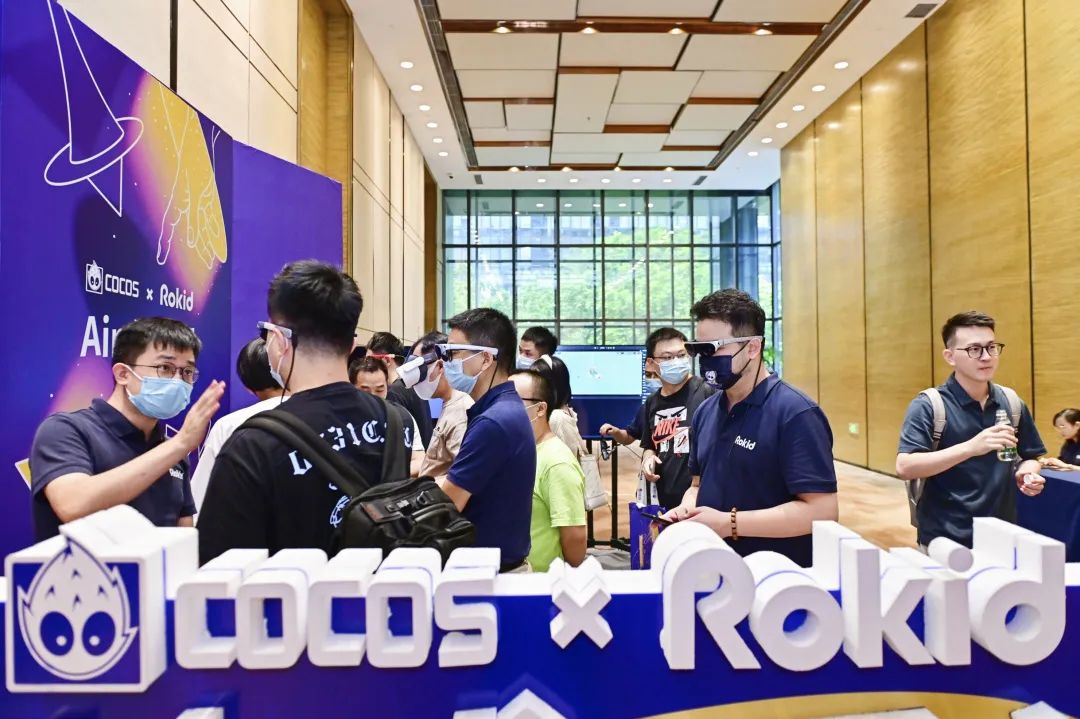 As a partner in this competition, Cocos has been working on the underlying 3D engine technology and has made many technical investments in XR. Cocos CreatorXR is cross-platform, component-based, lightweight, and visualized. It supports rapid conversion of stock projects, multi-platform adaptation, fast preview on the web, and intelligent graphics back-end. The current version of Cocos CreatorXR has already reached a high level of maturity and usability. Last year, Cocos helped WAIC create the online version of their event, developed and produced by Cocos CreatorXR for VR.
Cocos CreatorXR integrates with the OpenXR standard protocol and is compatible with all major XR devices and their Runtime, allowing developers to develop once for multi-device cross-platform deployment. With this tool, Cocos hopes to lower the technical threshold for XR development and smooth out the differences between different devices and platforms through its own high compatibility, helping the multi-platform distribution and growth of excellent content.