With the many great games coming to WeChat, it's no wonder we have so many built with Cocos Creator. Our engine has been one of the most amazing part of this new generation of games in China
We once again have been shown great love by the WeChat gaming team as they announced on their WeChat news feed games that impress them for the month and are awarded the best in WeChat gaming. These past few months, nine more games were added to the list of games, adding to our list and just a bit shy of 100 games.
If you missed some of these games, we have been making a list of some of these games for the past few months:
Here are the latest entries to be awarded:
Egg Stealing Monster (怪物偷蛋) by Xiamen Good Bird Technology

Though the game is straightforward, the art and sound steal the show. The game has a beautiful stencil art style that you don't see used a lot in games, making it look very unique. Adding classic sound effects from the cartoons of the 50s makes it even more comical and humorous.
We loved it so much, we added it to the showcase this past month. The game is merely going from up the road to the egg, grab the egg, avoid monsters and go down the road to feed your very large and lazy friend. The game does get a bit more difficult as the number of times you can avoid monsters starts to decrease and the enemies increase.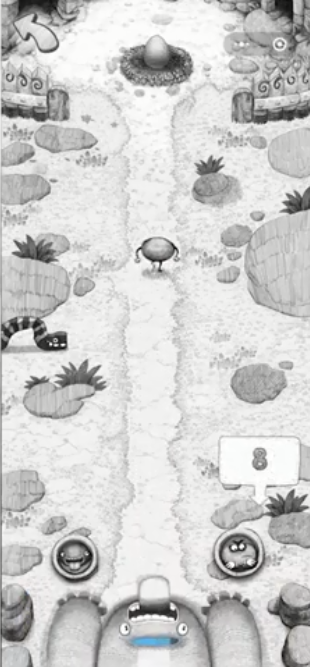 Chinese life (中国式人生) by Unknown developer

A popular genre this past few years has been both rogue games and building people's life stories based around them. Allowing people to try to have new and fun lives in a fun and simple game makes for entertainment, and we've seen some pretty fun ones already on YouTube from funny game players like Greystillplays.
This one is specific to China life and has you choosing what schools, jobs, and life-altering stuff you'll get to do with rewards and consequences. It's a fun opportunity to try out a new life and remember the issues of life.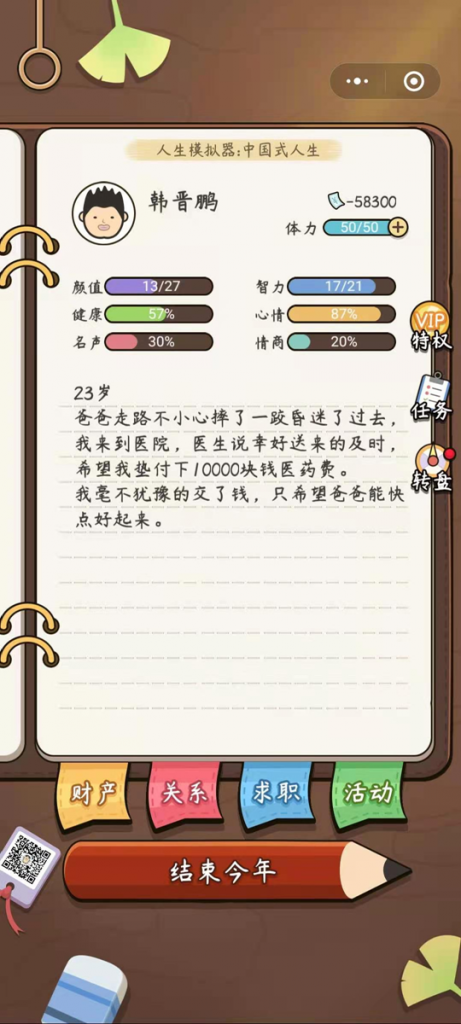 Depart, Lord! (出发 领主大人) by Tencent

We had a very intensive story on the game a few months past you can read about on our blog. But for those looking for the Cliff Notes, Depart, Lord! is a strategy game where you build up your kingdom, attack other kingdoms, and find new warriors to support you.
We loved it for the fact that Tencent was able to pack an amazing amount of gameplay within a WeChat game, making it feel like it is a stand-alone app and not a WeChat mini app. It's going to be amazing if this is the beginning of what we'll see with Cocos Creator and WeChat games.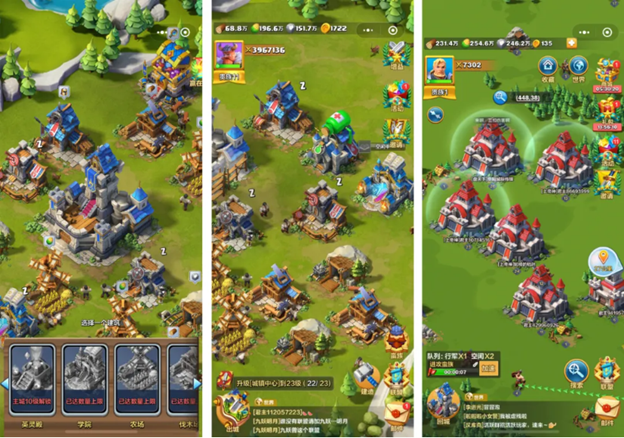 Rich Man (大富翁) by Tencent

Based on a game style we talked about that became a massive hit in Southeast Asia, Rich Man is a mini-monopoly-like game popularized with the Korean game Let's Get Rich. Basically, roll your dice to get to the spots to build up your empire and try to suffocate your opponent with debt.
The game style has been popularized since 2014, and by looking at the competition on it while writing this story, you better be prepared if you want to join the fun.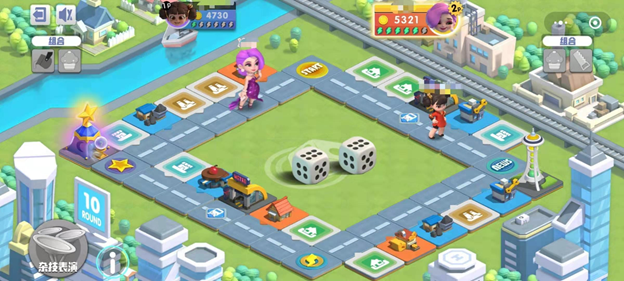 Lose Your Heart (一消倾心) by Shanghai Ganke Network Technology

This fun match-3 game includes a bit of old Chinese novels, some fantastic graphics, and fascinating new power-ups. The game also includes real voice audio and a very intriguing plot.
It's a fascinating look into what you can do to spice up an older genre.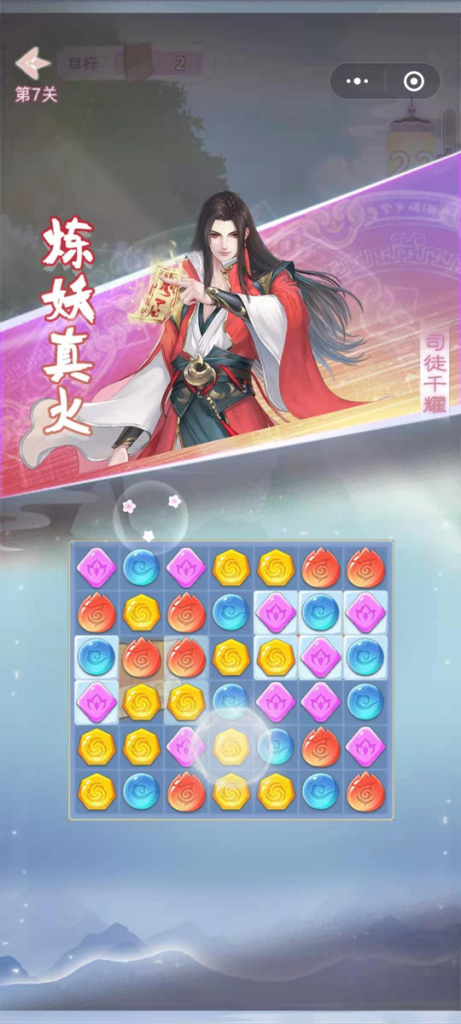 A Wave Of Supermen (一波超人) by Bingo Games

This game takes extensive liberties on a few well-known animes, but the opportunity to fly around and attack waves of fighters and bosses makes this a fun game for the young kids.
The number of fighters in the game is impressive and spans not only Chinese and Japanese cartoon fighters but adds a few western ones to make the game a collectible experience. Get in the multiplayer mode and fight anyone around the country.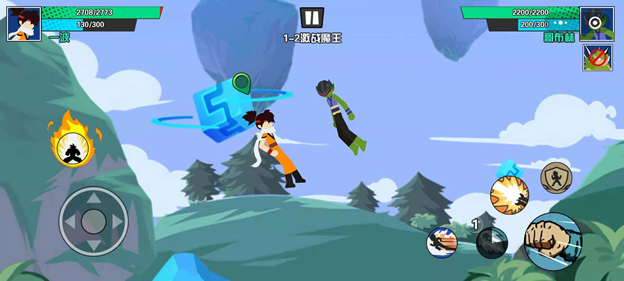 Solace Tavern: The Lover Who Never Gets Off the Line (忘忧酒馆不下线恋人) by Tencent

Another game we extensively discussed when first released was awarded this past month as a game of the month and was in our showcase.
The game is a full FMV game with you stranded on an island with a mysterious girl. You work on getting off the island while looking for food and winning her love. The game is a mini-game for a much larger app built by Tencent.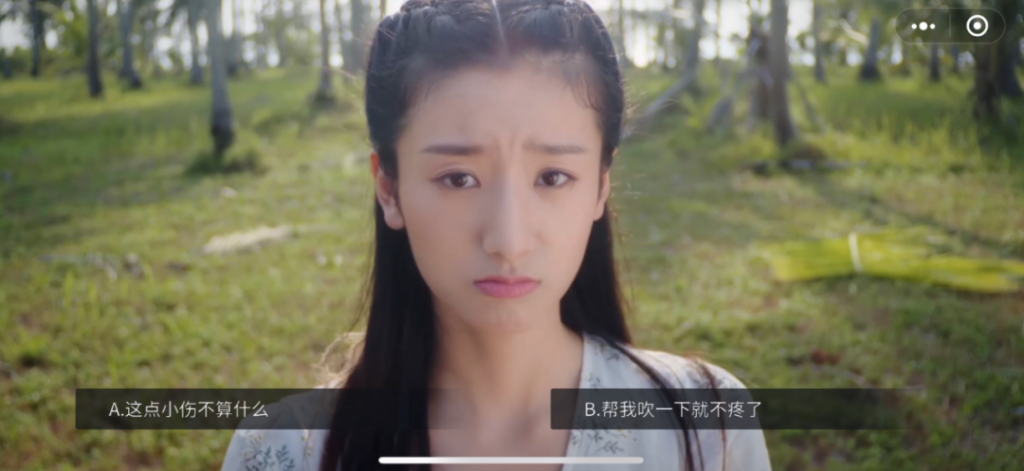 Come Here (你过来呀) by Hainan Aiyou Xinsheng Technology

This charming but classic tower defense game has all the right moves to make it fun and long-lasting with a lengthy upgrade tree for your four defenses.
For being a mini-app, it's absolutely what you'd want for a quick few minutes of gameplay.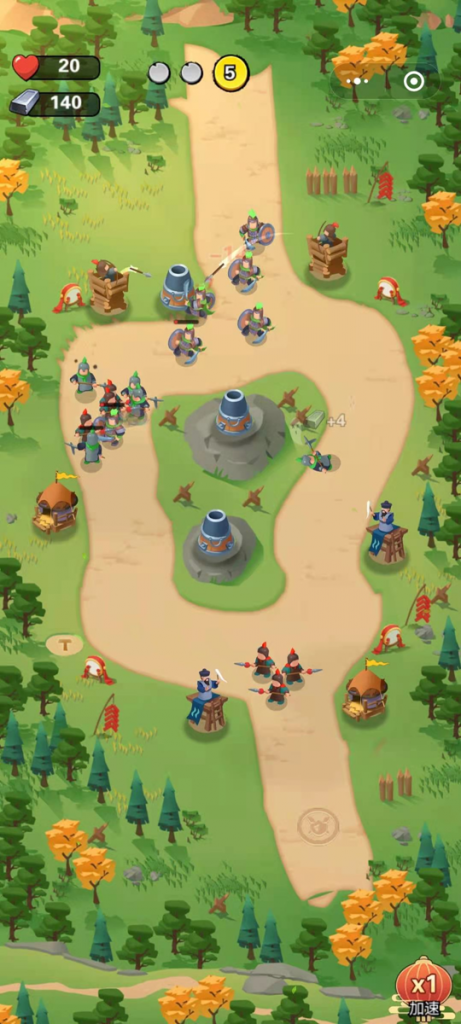 King of Swords (剑意) by unknown developer

We're unsure who made this fun feline fighting game (say that five times fast), but we do love that just one developer on their own was able to make
a comparable fighting game with excellent fighting and multiplayer action
The game has you fighting with fists, swords, and fish to become the ultimate king of the swords.