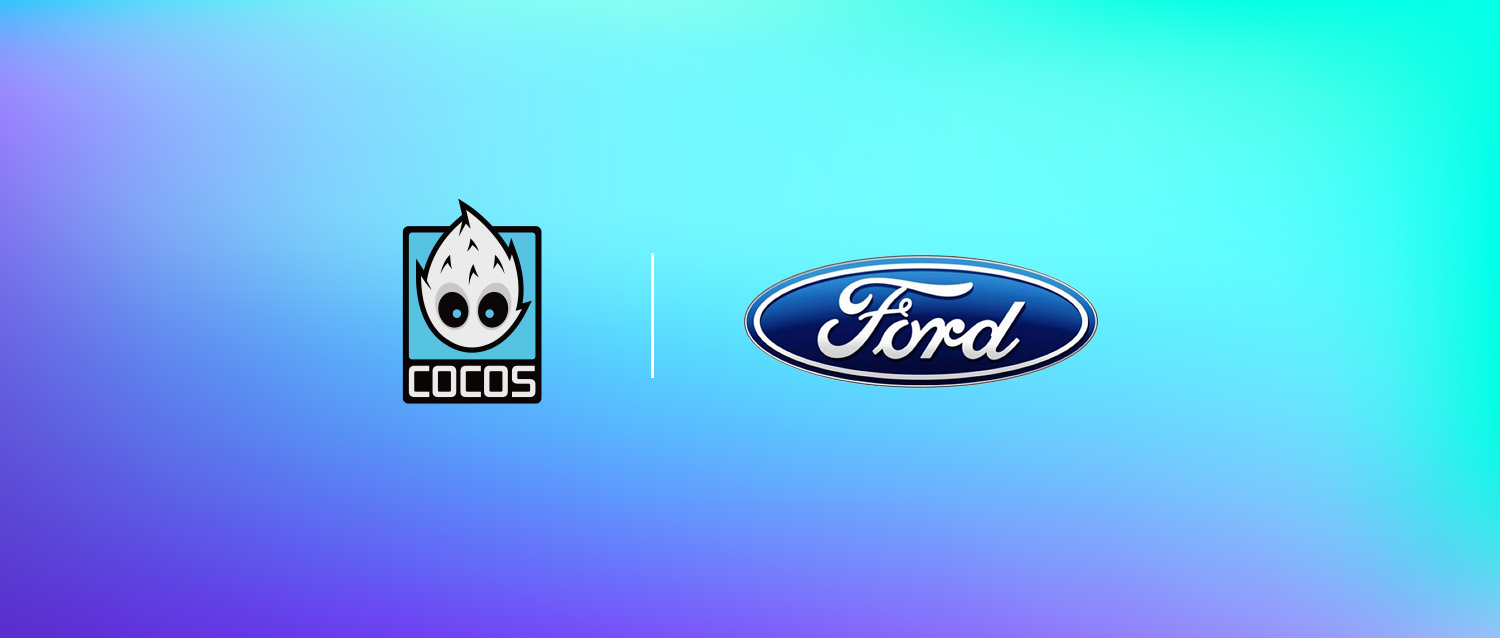 Cocos Partners with Ford to Explore Smart Cockpit Solutions
Cocos Technologies recently partnered with Ford Motor Company to co-develop smart cockpit solutions. Under the agreement, the companies will collaborate on cockpit experiences for a co-piloting era.
As cars transform into mobile hubs linked with various ecosystems, smart cockpits are becoming an integral part of a vehicle's intelligence. With demand rising, intelligent cockpits now drive car-buying decisions and industry attention.
Building on Cocos' real-time 3D engine and lightweight tech and Ford's vehicle development/manufacturing expertise and supply chain, the partnership will explore cockpit solutions and open new growth opportunities. Tapping our strengths, we aim to enhance the user experience by crafting the ultimate smart cockpit experience, accelerating the creation of the "third living space" for comfort and entertainment behind the wheel.
Cocos HMI Smart Cockpit Solution: Driving Automotive Intelligence
Based on the Cocos 3D real-time rendering engine, Cocos created Cocos HMI to provide digital cockpit solutions for smart vehicles. This included In-vehicle Human-Machine Interaction interfaces as well as ADAS visualization, in-vehicle digital avatars and games, music player, and other applications.
Owing to the lightweight and efficiency of the Cocos engine, Cocos HMI achieves either the lowest system footprint for matched graphics performance or the best visual experience for given computing resources.
Leveraging the Cocos engine's cross-platform support, Cocos HMI runs smoothly on diverse system-on-chips and integrates with major smart vehicle operating systems like Android Automotive, Linux, and QNX.
Cocos HMI is powered by Cocos' efficient toolchain, which standardizes the technology stack and development approach. It also incorporates a mature, stable automotive app template proven in commercial deployments.
As an original 3D engine with independent IP, Cocos enables in-depth customization in white-box and source code modes. This helps OEMs build a standardized in-vehicle app development process that is unified, automated, and reusable. It also aids automakers in constructing multimodal intelligent cockpits and advancing vehicle intelligence.
About Cocos
Founded in 2010, Cocos is a world-leading digital interactive content development platform. Based on the technical capabilities of the Cocos engine the company provides developers with convenient creation tools for different industrial applications such as video games, automotive, digital interaction, and ed-tech. So far, the Cocos engine has served 1.6 million developers across 203 countries and regions around the world.
About Ford
Ford Motor Company is a global company based in Dearborn, Michigan. The company designs, manufactures, markets and services a full line of Ford cars, trucks, SUVs, electrified vehicles and Lincoln luxury vehicles, provides financial services through Ford Motor Credit Company and is pursuing leadership positions in electrification; mobility solutions, including self-driving services; and connected services. Ford employs approximately 188,000 people worldwide.
###