If we had to put this year into perspective, it's not as graphically impressive as we had imagined as we have moved into the 3D world for the first time. But to say it was a disappointing year is far from the truth. We had a ton of amazing games in a variety of places, genres, and platforms. In fact, we had a few games hit #1 in China, become multi-million-viewed games, and one that pretty much became the outbreak game of the year!
We have also added a lot more to our catalog of products made with Cocos this year. We are now adding the Metaverse, XR, and our work with car companies to improve dashboards for future cars. Will be talking more about each of these next year as the technology improves and more developers build amazing products for these sectors in 2023.
There were about 30 - 50 candidates we have either shared in our videos, tutorials, or interviews with developers, which makes this one of the more heavily contested battles we had in a long time.
But, we're happy to share with you the ten products that either became megahits, changed the way we communicate, took over the #1 charts from the big guys, or just made people realize the power Cocos Creator has when you develop your dreams.
#1 Sheep is Sheep (羊了个羊)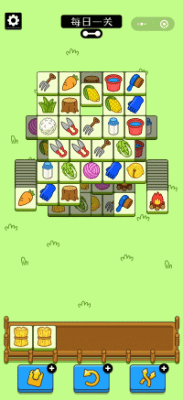 This game was HUGE! I don't want to make you think we're being biased, but this game became the game of the Summer and Fall in China. You couldn't get into the subway car, sit at a bus stop, wait on an escalator in the mall, or relax while waiting for a movie to start without listening to the ridiculously funny music and watching the insanely difficult gameplay that was Sheep is Sheep.
The game has sparked questions for many developers worldwide, asking why a mahjong game is the top mobile game in the country. But the developers knew that it became a recipe for winning by making the game diffculty ramped to the max and having leaderboards and prizes for completing your board. They were also showing your province as the smartest added to the competition.
We've shared stories about the game and two different projects on making your own version of the gameplay. The game currently is the biggest game on both WeChat and Douyin.
#2 Putt Party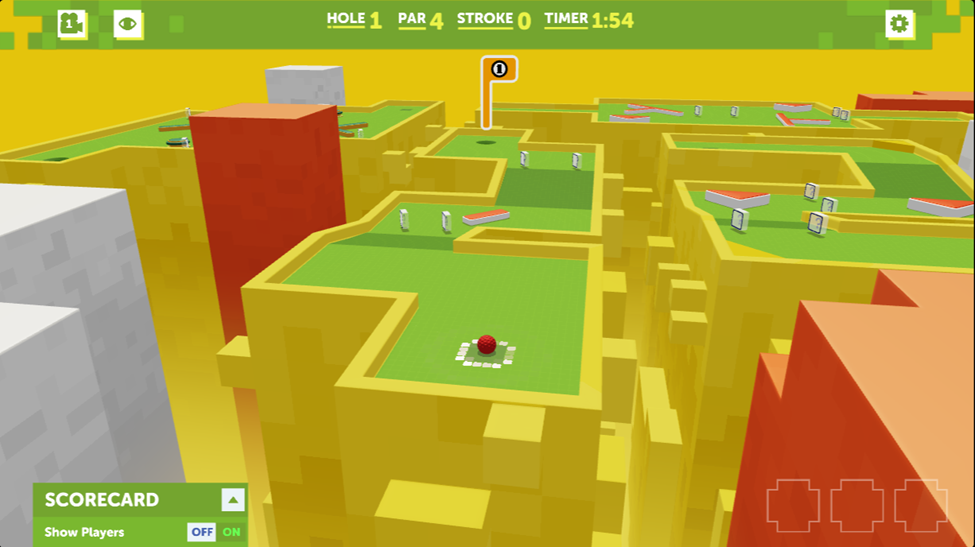 Discord recently had been experimenting with new ways to keep people on the app and make things more communal in people's servers. One idea that now became a reality is having you able to play games or watch YouTube videos together on your server. One of the most popular of these games is currently Putt Party, a game created by the Discord team using Cocos Creator.
The mini-golf game allows you to have several friends play with multiple onlookers. Not only are the levels hard, but the added powerups that either help you or make your opponent's life harder add to the humor and fun of being a bit of a troll as you go throughout the course.
The game is free on Discord on a rotating schedule or can be accessed by activating activities on your server using boosts you or others pay for on the server.
#3 iles
Last year we started to see a few games enter the PC market thanks to Steam and with the help of our tutorials from developers. We decided to showcase what we could learn about the process in hopes of giving all of our developers a chance to make PC games as well.
The game itself is a simple 3D collection game with the main character flying around collecting golden star balls. This wouldn't be amazing, except we made the game free to download, a free level creation mode that allows you to share levels with friends, and you can download the entire game's source code from our store.
This gives you a chance to see what is needed to make a game for the PC and our engine's capabilities.
This was also our first-ever game, and we've grown attached to that funny little chicken that was the main character.
#4 Paper Wedding Dress 4 (纸嫁衣4红丝缠)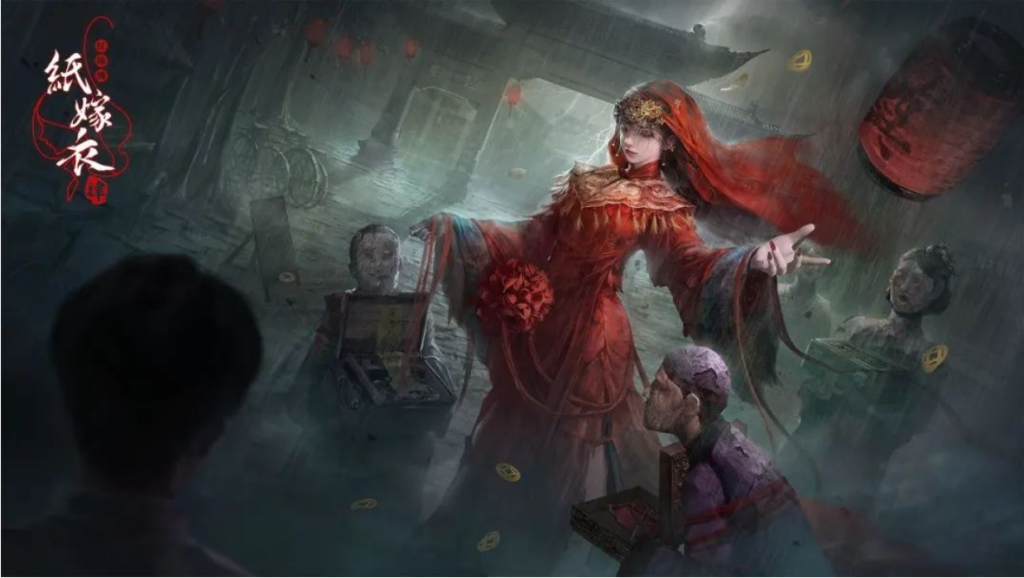 As we shared in our story, these games have become the new hit horror games in China and are now being released at rapid speed. This series is so popular that Paper Wedding Dress 4 had a considerable number of gamers hitting the pre-install button on TapTap, waiting for the game to be sent to their phone.
If you haven't seen it, these games are rare in China, and they push the suspense and story to a new level, having players figure out mysteries and learning about the people wrapped in situations where death could happen at any time. The fourth installment departed from the game's main story and focused more on a secondary story that hopefully will merge into future games.
This is probably the most complete AAA mobile game built with Cocos Creator, which is why it's on the list. It's also free, having players watch ads for tips on how to win.
Download it now on TapTap.
#5 WAIC 2022
The World Artificial Intelligence Conference was held in Shanghai this past September, and part of this event was the discussion of Metaverses. So to help people understand the abilities of the Metaverse, the team at the event built their own for those not attending in person, thanks to the power of Cocos Creator. Not only was the mobile version available for attendees, but an immersive VR version was also available for those using the Pico VR headset.
This was one of the first products released worldwide using our new Cocos CreatorXR product.
Sadly the event has ended, so there is no available way to try out this product. Just enjoy the video sharing of the event.
#6 Sword Imortal (剑仙)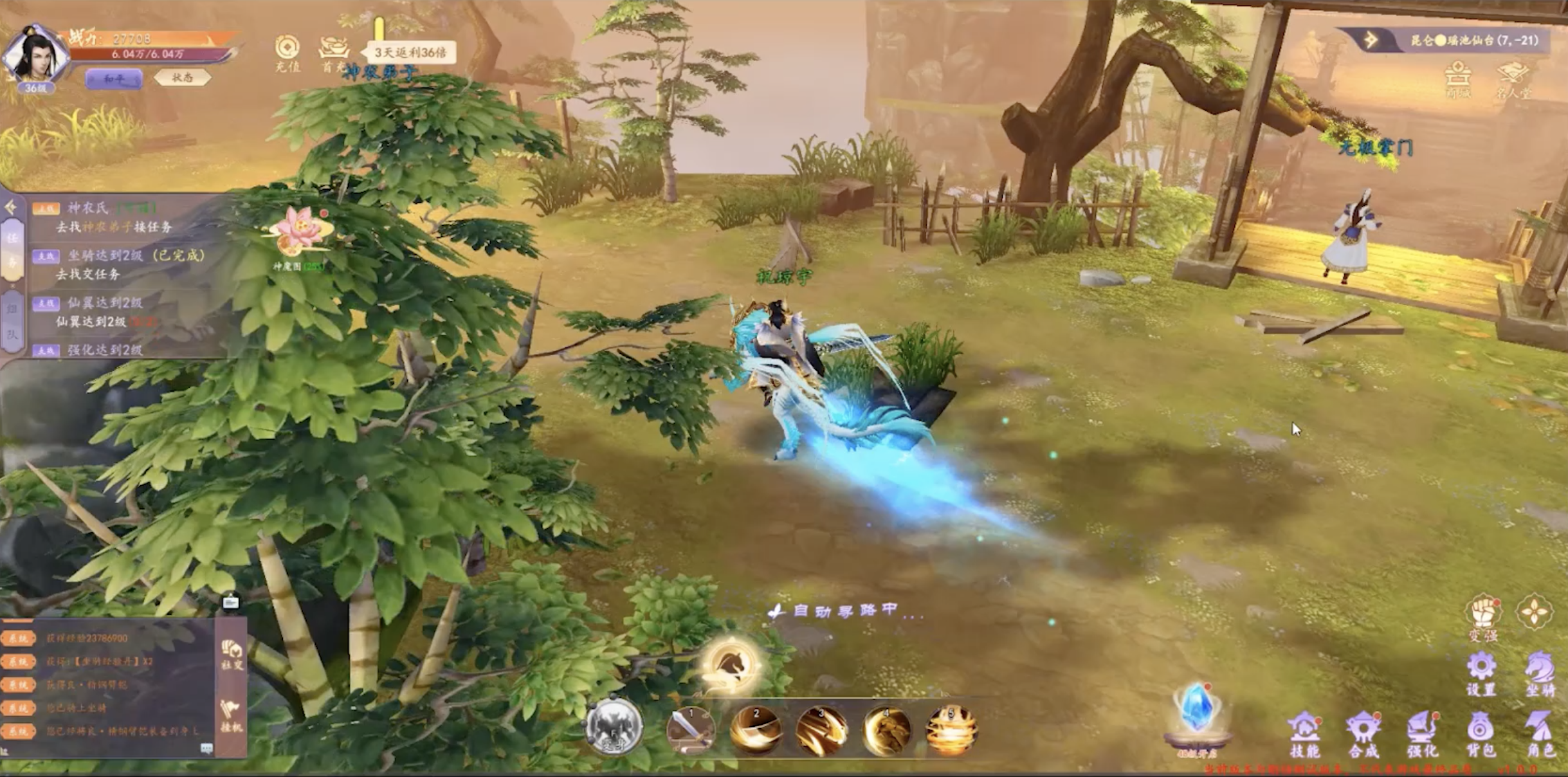 This game barely hits our list as it's the last game to be released this year, but it shows a lot of promise for 2023. Sword Immortal is a 3D role-playing game based on the Cocos Creator engine built by Heng Kong. The game is based on Chinese traditional culture and uses an advanced 3D physics engine and particle effects technology to show traditional Chinese magic.
What really makes this game shine and puts it on the list is that it has the ability of multi-platform data connectivity. Thanks to the cross-platform capability of Cocos Creator, users can experience the game at any time through any platform such as Windows, iOS, Android, Web, HarmonyOS, etc., allowing users of different platforms to play together and move from phone, to web, to PC whenever they please. We already are seeing developers moving towards this, such as Top War adding HTML5 to their game. So it's a trend we could see be expanded on in the new year.
The game is scheduled for release next month.
#7 Li Guofu's Little Days (李国富的小日子)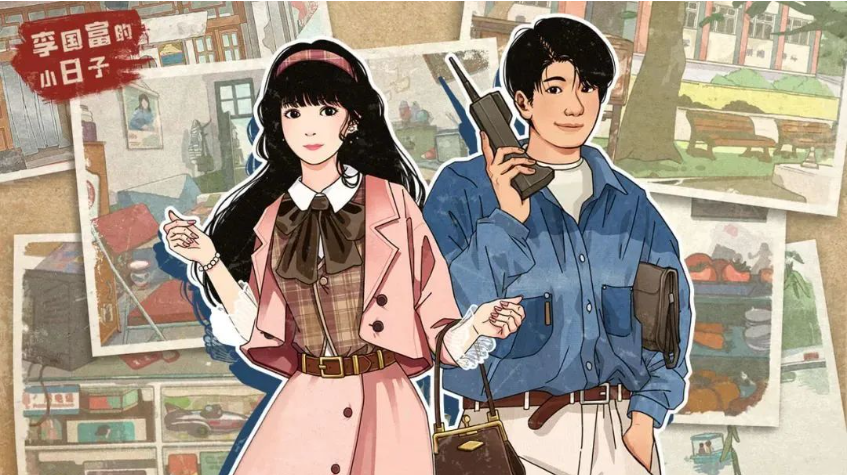 The company behind this game has been on a streak of great nostalgia-based games that excite Chinese gamers born in the later days of the 20th century. Games on the advancement of the trains, games on the hardships of making a monopoly from hard work, and now Li Guofu's Little Days share the life of the shops in little villages scattered around the countryside of China.
Li Guofu's Little Days allows the player to be the owner of a corner market and TV viewing shop, along with a story that so many people at the time would have heard from an aunt or uncle in the past about finding happiness in those days. It's a great story that comes with the satisfaction of improving your store, buying new supplies, and solving issues.
The game's look and feel were loved so much by the gaming community that it shot to the #1 hottest game, beating out some of the biggest games in the country that held multi-week top 3 rankings. The game already had many in the industry discussing the idea of adding nostalgia to their games.
You can get the game for free at TapTap.
#8 TRUE Space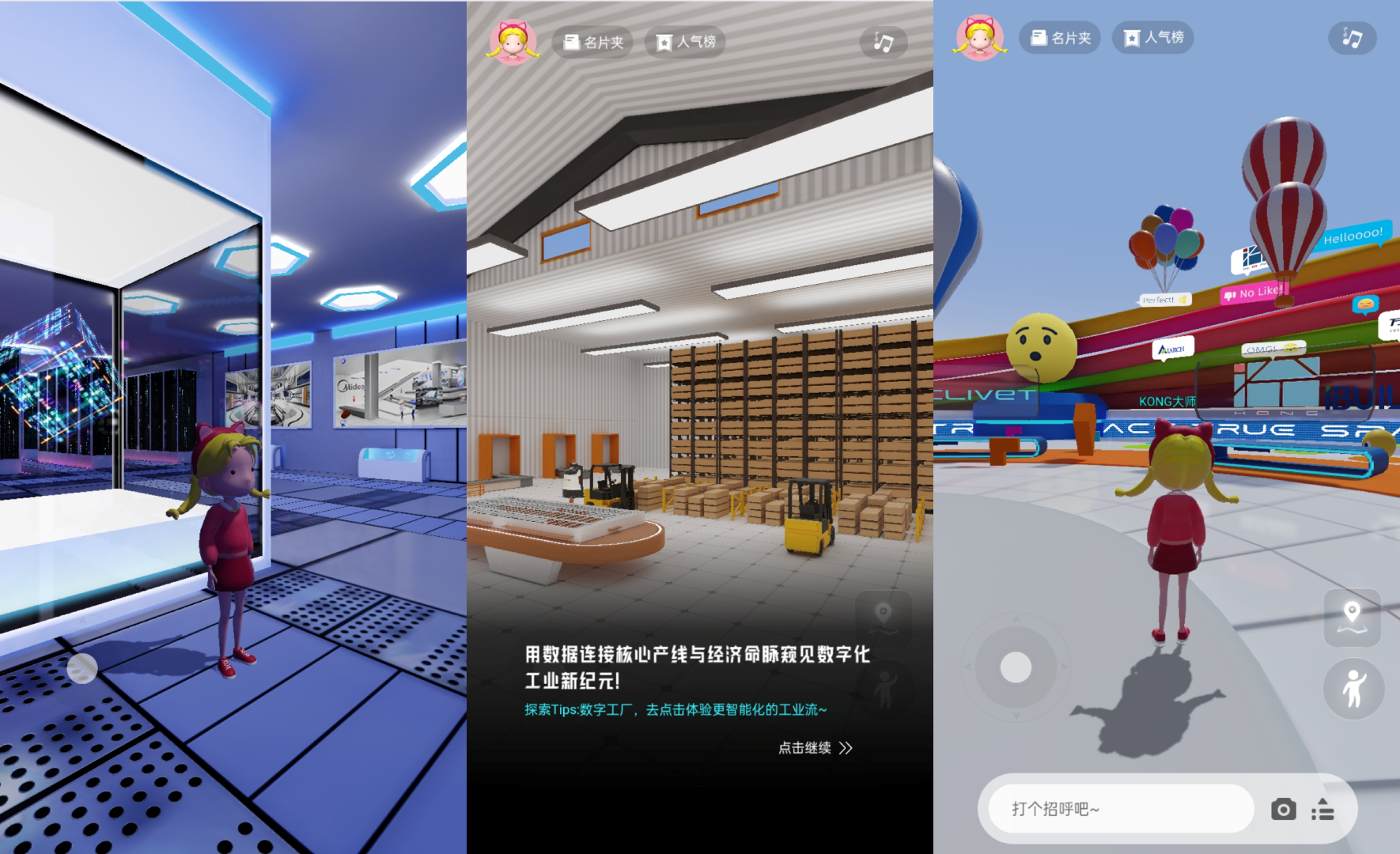 Midea, one of the world's largest appliance companies and becoming most known for its air conditioning units, wanted to show off a lot of its new technology in a metaverse style during the TRUE Conference. This was the initial idea for TRUE Space.
TRUE Space has deconstructed the eight major themes of the TRUE Conference from multiple perspectives and reconstructed the concepts for different scenarios such as parks, medical care, infrastructure, industry, and other fields. Giving each participant a role in the virtual space and new social interaction during the event. The exchange of business cards and communication between players was completed in TRUE Space.
With this method, you can not only did people experience Midea's achievements in hospitals, parks, rail transit, and other fields but also significantly improve the efficiency of participation, help participating suppliers, Midea, and external cooperative enterprises communicate in-depth, and promote mutual development.
You can try it now on your phone, but it does require a Chinese phone number to enter.
#9 Hero Village (種地勇者)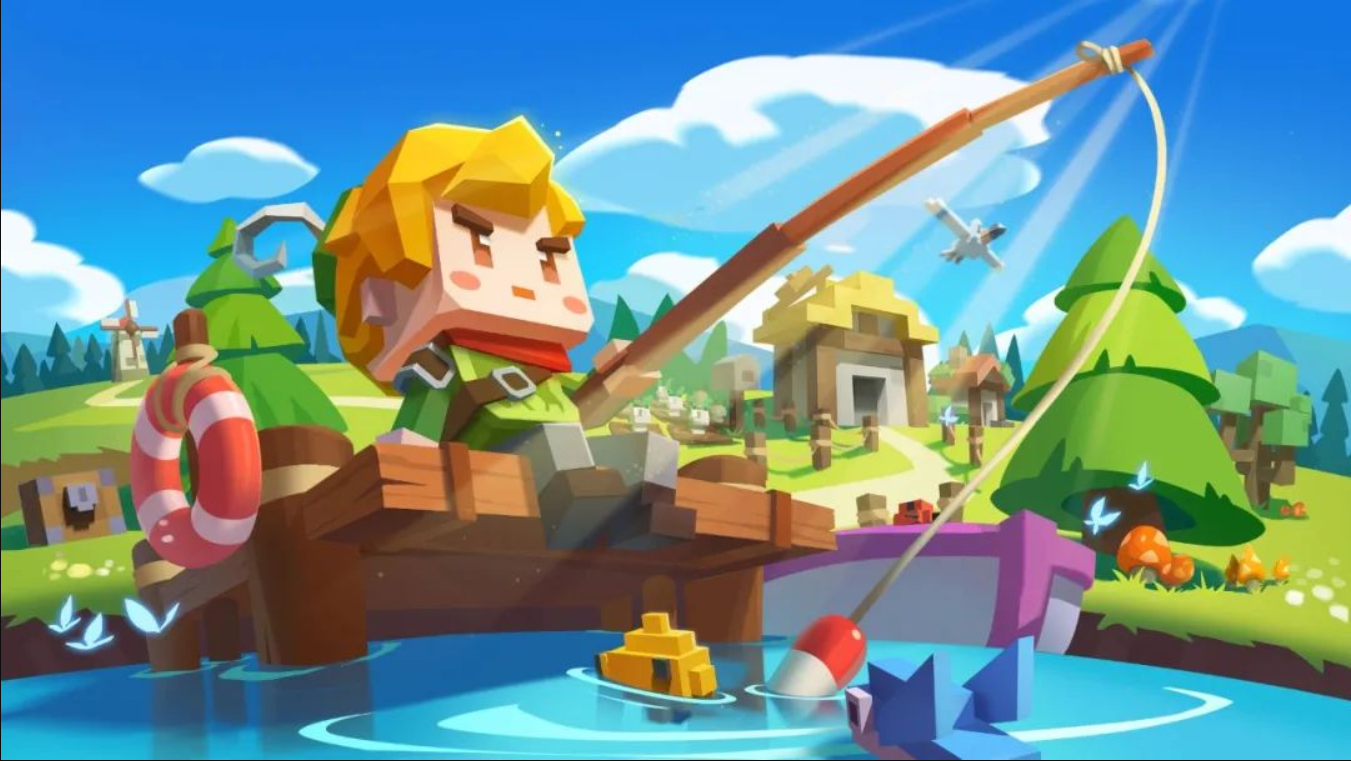 A game that got many requests from our internal developers to add to the list, the game takes many of the qualities we were working on in Cocos Creator 3.x and really shares what our engine is capable of. We have been pushing for developers to use a 3D look, fantastic lighting, and use of shaders in their games. These are on display in high quality with Hero Village. It's one game we like to highlight for the graphical performance of our engine with many other developers.
In Hero Village, players will build their homes from scratch, build buildings on deserted islands to farm, produce materials, and hunt for treasure in caves. At the same time, they must also build fortifications to defeat monsters trying to invade. The game adopts fusion gameplay, with the home building as the core experience, and includes RPG + tower defense + combat + cultivation + placement and other gameplay elements. Rich game content, exquisite art style, and smooth experience have all become the reasons why players love this game.
This game is currently available to play under the name "Monster Land: Builder" in some areas of the west on Android and iOS.
#10 Mystery Scrolls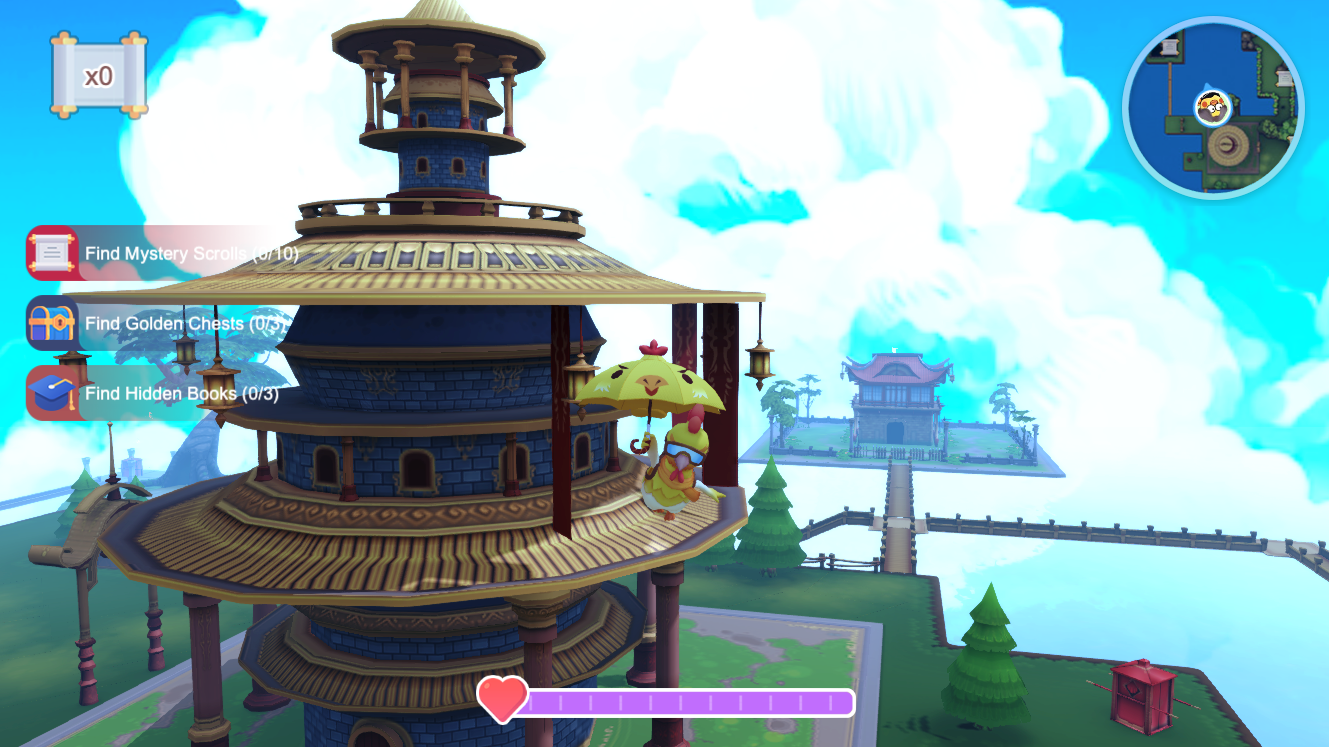 We are very excited about our push into the XR space, as we've had internal demos of the technology shown around the office since the beginning of the year. We also got excited when we partnered with XR companies like Rokid. With this partnership and Cocos CreatorXR released, we knew some Cocos Creator games would be hit games on their store. So far, we have had many great games pushed onto the store, and excited that Mystery Scrolls, created by our star writer iwae, was chosen by their team as a top 5 game of the year.
The game allows you to control our iles chicken "Jare" around a fun floating island and collect items before time runs out. This was a continuation of iwae's work on improving 3D gaming in Cocos. You can play his first version of the adventure.
This is just the start of XR as Cocos CreatorXR uses OpenXR, allowing many VR and AR headsets to take advantage of our technology. We hope to see more in our showcases and share a few in next year's top ten.
You can download the game from Rokid's App Store or play a web-based version at our learning website.